[siteorigin_widget class="SiteOrigin_Widget_Image_Widget"][/siteorigin_widget]
Cube Craft Character Creation Camp for Teens
We will be making Digital Cube characters and Digital Cube Dioramas!!
Learn photoshop and create digital characters and print them out to make paper
characters. We will design from a template, cut out, glue, and put together fun characters and settings.
At the end of class, we will play a Mini Dungeons and Dragons Game!
This is for ALL LEVELS Beginner and advance (Exacto knives, glue and scissors used)
Students must be willing to draw ALL DAY!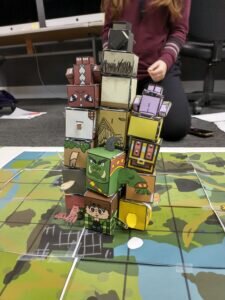 Art Camp. Morean Arts Center. 719 Central Ave, St Pete 33701.
Monday-Wednesday, 9am-3pm.
Extended Care is available for an additional fee (see below).
Before Care begins at 8am, After Care runs until 5:30pm.
Ages 11–16.
Camp Cost
$140
Cost includes all materials.
Cost is for Monday-Wednesday, 9am-3pm.
There is no daily rate option.
Extended Care available:
Before Care $5/day (8am start)
After Care/$15-day (5:30pm end)

To register by phone, please call the Morean Arts Center at 727.822.7872