Advanced Darkroom
with Lance Rothstein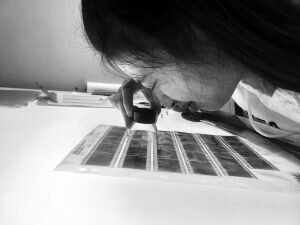 Thursdays, 6 classes
7pm – 9:30pm
Skill Level: Advanced
Offered for:
Spring Session (April 20, 27, May 4, 11, 18, 25)
This new class will take a deeper dive into the traditional darkroom techniques and also delve into more alternative processes. It will be tailored toward each student's specific skill level and objectives. Students in this class must have the ability to work in the darkroom without assistance, but the instructor will work with each student to help them advance their own darkroom knowledge and experience.
Topics in this class can include (but are not limited to):
B&W film choices; speed and grain differences
B&W film alternative processing methods like Push/Pull, Cold, Stand, and Reversal development
Available darkroom papers and the difference between them
Darkroom filters for contrast and Split Filter printing
Image selection and editing for individual photo projects
Advanced dodging, burning, and masking
Using colored toners on different papers
Preparing a group of images for exhibition

Non-Members: $245
Members: $195
Sign up for a membership HERE, and receive $50 off
Please contact instructor Lance Rothstein [email protected] if you have any questions about this class.