Make a Felt Holiday Ornament Workshop
with Linda Griffin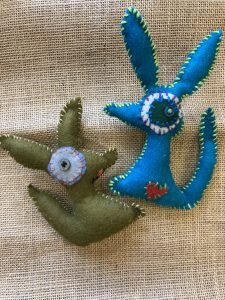 Saturday, December 10
11am – 4pm
Let's get together to design and sew together our own holiday ornaments! 
Price: $100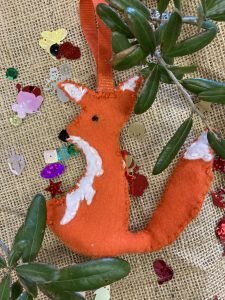 This is a super fun way to get in the mood for the holidays. Gather up a couple of friends and come on down to the Morean Arts Center to sew your own holiday ornament. It's really sweet to create a homemade ornament that can be passed down through generations or they can be a great gift to give someone else. You will be supplied with a variety of ribbon, felt, books (to get ideas from), and we will spend the day creating your lovely original piece of art.
We will start the day off getting to know each other over a cup of coffee and drawing up our designs. Then we will begin to cut our felt and see the pieces together. If you'd rather just make a stuffed animal for a child or friend, that's always a possibility as well! I did a fox ornament and some dogs as stuffed animals.
We will begin at 10am and take a lunch break around 12:30. We will finish up the workshop at 3pm.
No experience necessary!
I hope to see you and get in the holiday spirit together!
$100 + $10 Materials Fee (payable to instructor)