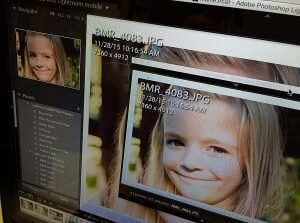 Introduction to Lightroom (Tuesday PM)
with Lisa Ferrante
Tuesdays, 6 classes
7pm – 9:30pm
Skill Level: All Levels
Offered for:
Winter Session 2 (START DATE PUSHED BACK 2 WEEKS. New Dates: March 8, 15, 22, 29 and April 5. Sixth class will be a field trip on a date decided on by instructor and students.)
Shoot more, edit less. Adobe Lightroom is a staple for both professional photographers to active enthusiasts.
Take your photography to the next level and become more efficient with your valuable time by implementing Adobe Lightroom into every photoshoot. This six-week class will teach you how to create a unique workflow for your specific photography needs, take control of your metadata, and review the powerful editing tools Lightroom 5 has to offer.
Cost:
Member $150
Non-Member $180
Digital lab fee included.



To register by phone, please call the Morean Arts Center at 727.822.7872