Photoshop for Photographers
with Win Wolloff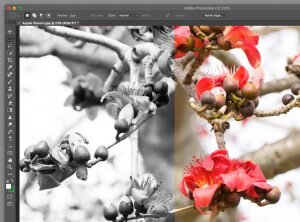 Wednesday, 6 classes
7pm – 9:30pm
Skill Level: Beginner/Intermediate
Offered for:
Winter Session 1 (Jan 11, 18, 25, Feb 1, 8, 15)
Winter Session 2 (March 1, 8, 15, 22, 29, April 5)
See just how easy it is to greatly improve your photographs using Adobe Photoshop. Learn the secrets of easy image correction and manipulation. See the top five photo problems solved. Learn all about special effects and combining images. Find out about secrets in Photoshop to help save you hours of work.
In addition to all the nuts and bolts of Photoshop, you'll learn creative techniques for amazing special effects. You'll learn how to make beautiful images out of ordinary photos and create stunning compositions that could never be shot.
This class is hands-on and teaches techniques you can start using right away in an easy and down-to-earth style by Adobe Expert, Win Wolloff.
Class Overview:
The Photoshop work area
Photoshop tools
3 steps to a perfect image
Color correction
Correcting common photo problems
Retouching
Combining images
Working with layers
Correcting exposure problems
Correcting distortion
Saving images for email
Creating special effects
Pre-requisite: Prior Windows or Macintosh experience. This class is designed for both Windows and Macintosh users. Previous computer experience is required.
If you're a photographer who wants to greatly improve your photographs easily, this class is for you!
Non-Members: $250
Members: $200