Procreate Workshop with Rasti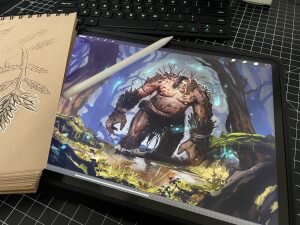 Tuesday
December 6
January 10
February 7
6pm – 9pm
Skill Level: Beginner
Price: $60
If you're looking for the best Procreate classes that you can take personally, then you've come to the right place!
Procreate is an iPad app, made for professional creatives, that was developed and published by Savage Interactive. Using Procreate, you can sketch, paint, and edit images using your finger or an Apple pencil.
All types of artists are IN LOVE with Procreate. It is a software that aims to recreate the natural feeling of physical drawing, while utilizing the practical advantages of digital form. It makes designing on an iPad easier and more efficient.
Suitable for anyone!
$60
Taught by Rasti; Concept Artist & Illustrator with over 10 years of experience.