Beyond the Bezel...Stone Setting
with Brenda Gregory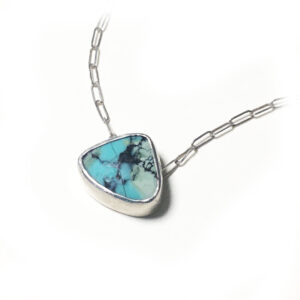 Tuesdays, 6 classes
2pm – 5pm
Pre-Requisite: Fab 1 & Fab 2
Offered for:
Winter Session 2 (Feb 28, March 7, 14, 21, 28, April 4)
This class is for someone that has basic metalsmithing knowledge. Make beautiful jewelry by learning to set various stones (faceted gemstones and cabochans) into your work!  The class will focus on the technique of bezel setting, tube setting, flush setting and prong setting.
Students can use their setting work to fabricate rings, earrings, or pendants.
Materials will be available for purchase or students can supply their own materials.
Non-Members: $210
Members: $160