Tempera Batik Painting
with Jaydene O'Donoghue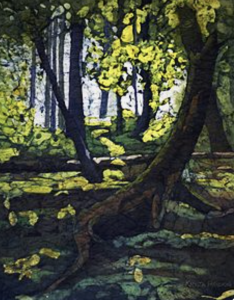 Wednesdays, 6 classes
6pm – 8pm
Offered for:
Fall Session 1 (Sept 20, 27, Oct 4, 11, 18, 25)

Tempera Batik painting is particularly rewarding and striking. It is a style and method of painting on paper that resembles the effect of tempera batik (but without fabric, wax, and dyes). Tempera paint, india ink, and chalk are used. A final wash involves an element of chance which produces a magical reveal. Subjects of choice and interest are encouraged and explored. Be ready for an exciting and exceptional experience.
Non-Members: $250
Members: $200
Materials included
Purchasing a gift for someone? Consider a gift card! Call us at 727-822-7872 or drop in during business hours!
Sign up for a membership HERE, and receive $50 off
For more information, please call the Morean Arts Center at 727.822.7872