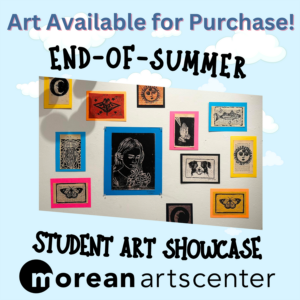 Reception: Saturday, August 12 3-5PM
Morean Arts Center, 719 Central Avenue
We invite our campers and their families to the Morean Arts Center to see the colorful walls of summer camp art! Every week hosts a different theme, and all of them will be showcased in the gallery together.
This exciting display highlights all of the creativity that the students put into their many projects.
Come see what the campers have created and take home a piece of art by making a donation to our education department.