OCTOBER UPDATES:
ARE YOU OPEN?
YES.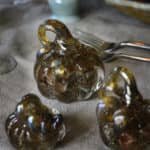 Chihuly Collection: October hours- Mon-Sat. 10 am -5 pm; Sun. 12-5 pm
Morean Arts Center-Mon-Sat. 10 am -5 pm: Sun. 12-5 pm
Morean Glass Studio-Wed-Sat. 10 am-5pm; Sun. 12-5pm
Demonstrations by local glass artists in our Hot Shop
Wednesday thru Saturday: with your Chihuly ticket at 12 noon, 1 pm, 2 pm, 3pm and 4 pm
Sunday: with your Chihuly ticket at 1 pm, 2 pm, 3pm and 4 pm
Visitors who wish to visit the Chihuly Collection should purchase tickets online in advance of their visit. In accordance with CDC guidelines we are adopting a touchless environment. Cashless transactions only; We are asking you to please bring a credit or debit card for any transactions you wish to make in the shops of the Chihuly Collection, the Morean Arts Center, the Morean Center for Clay and the Morean Glass Studio. Purchase tickets here.
DO I NEED TO WEAR A MASK?
DEFINITELY
The Pinellas County Commissioners and City of St. Petersburg require the wearing of masks at any indoor public location where any face-to-face business is conducted. Our team will be wearing masks. We ask that you wear one too for your safety and theirs. If you do not have one, we will be providing one for you upon entry for your convenience.
WHAT SAFETY PRECAUTIONS ARE YOU TAKING TO ENSURE THE SAFETY OF YOUR STAFF & VISITORS?
Our team diligently plans for creative and educational experiences that meet the needs of our community while adhering to best practices for ensuring safety for all.
We have updated our reservations and payment systems to support a touchless experience and request that you pre-purchase your tickets to the Chihuly Collection.
We have adopted enhanced cleaning throughout the day including electrostatic fogging in all areas of all our facilities and sanitization of all surfaces at regular intervals throughout the day.
Hand sanitizing stations are found throughout all our facilities.
We are following all the recommended social distancing recommendations and have created and clearly marked new traffic flow patterns that have minimal points of intersection with clear markings and signage.
At our guest service stations, our teams will be assisting visitors from behind newly-installed sneeze guards.
ARE YOU RUNNING CLASSES?
Yes. Check the education section of our website for details.
There are wonderful creative opportunities to create with guidance from a Morean art instructor in our studios and classrooms. You can also join the teachers you know and love in a number of online class offerings, or explore new creative opportunities. See here.
CAN I USE A CITYPASS TICKET TO VISIT?
Yes, if you're visiting multiple Tampa Bay attractions, including Busch Gardens Tampa, using Tampa Bay CityPASS, you'll enjoy easy entry by using your mobile CityPASS ticket. PLUS, your City Pass is now valide for an extended 30 days of adventure, fun and education! LEARN MORE
I AM NOT ABLE TO VISIT NOW HOW CAN I STAY ENGAGED WITH THE MOREAN?   THERE ARE MULTIPLE WAYS!
If you are not able to visit us at this time, you can still enjoy what the Morean has to offer online.  You can sign up for an online class here, browse some fantastic art created by local artists here, enjoy a virtual tour of our latest exhibitions here, sign up for a future class here, become a member or simply support the Morean's ability to continue to connect people with art by donating here.
HOW CAN I GET MORE INFORMATION NOW?
EMAIL US  Our administrative team is operating with reduced numbers and on rotating schedules. Please be patient as you may experience a delay in response from individual team members who may be working remote or on reduced schedules. For info please email [email protected]
Your safety and the health and well-being of our art teachers, team and arts community is our priority. We are in this together and you can help us by pre-purchasing tickets to visit the Chihuly Collection here.
Art transforms lives, gives soul to communities and provide bridges to new understanding and enlightenment. Our thoughts remain with all effected by the Coronavirus and their loved ones. Stay healthy and safe – We look forward to creating some wonderful healing art or sharing the joyful spirit of creativity with you soon. 
Morean Arts Center/Glass Studio:
719 Central Avenue
Chihuly Collection:
720 Central Avenue
Morean Center for Clay:
420 22nd Street South
727-822-7872