Please pre-purchase your tickets here .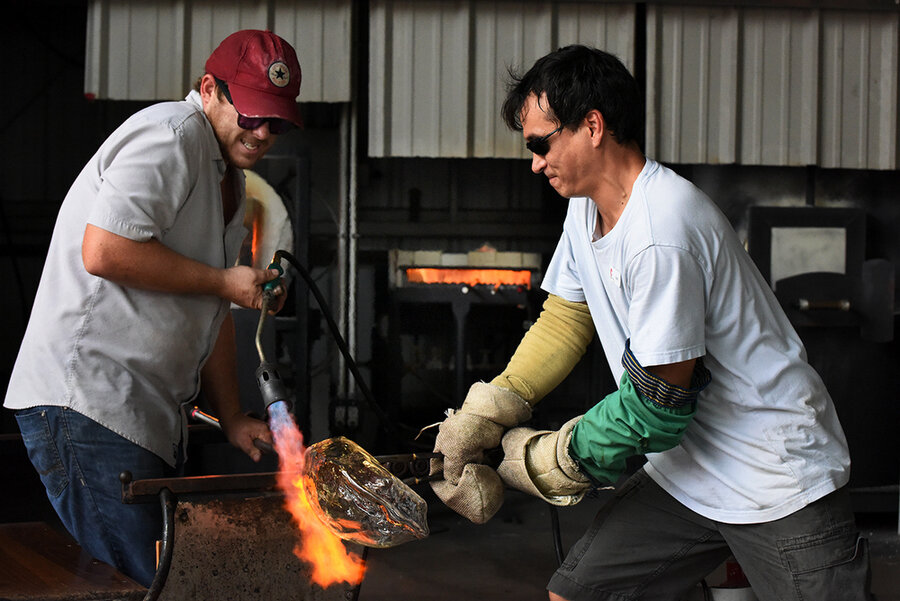 A visit to the Morean Glass Studio is an opportunity to get behind the scenes and observe resident glass artists creating unique works of art.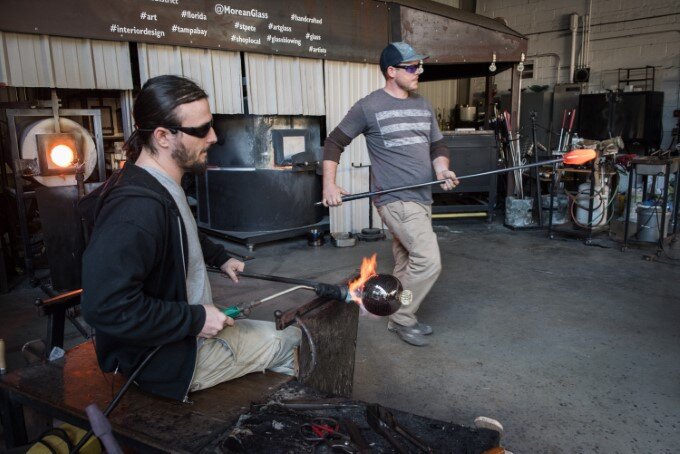 From gathering the molten glass from the furnace, to working it on the pontil pipe and glory hole, to its final cool down process in the annealing kiln, you will have a new appreciation for this art form that is centuries old. View the gaffer blowing glass, while the assistant narrates in detail the science behind glass, the artistic vision guiding the process and all of the steps involved as the work is being produced. All of the pieces created are for sale in the Glass Studio Store conveniently located adjacent to the glass studio. Inside you will find a wide variety of art glass including: jewelry, bowls, vases, ornaments and more.
Ticket price is not required to visit the retail store. To purchase Chihuly Collection tickets please visit Tickets.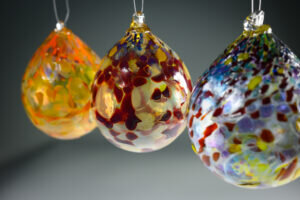 Store: Open to the public, featuring locally made glass art

NEW Summer Store Hours:
CLOSED: Mondays & Tuesdays
12 pm – 5 pm: Wed., Thurs. & Sun.
10am – 5 pm: Fridays & Saturdays
NEW Glassblowing Demonstration Hours (included with your Chihuly Collection tickets, demonstrations start on the hour):
CLOSED: Mondays & Tuesdays
1pm, 2pm, 3pm & 4pm:
Wed., Thurs. & Sun.
12pm, 1pm, 2pm, 3pm & 4pm:
Fridays and Saturdays
Location:
Behind the Morean Arts Center
714 1st Avenue North
St. Petersburg, FL 33701
Phone Number: 727-827-4527 ex.2220
Holiday hours the following days:
Labor Day: Open 12 Noon to 3 PM
Christmas Eve: Open 10AM to 3 PM
Easter Sunday: Open 12 Noon to 3 PM
Memorial Day: Open 10 AM to 3 PM
July 4: Open 12 Noon to 3 PM
Closed the following days:

Thanksgiving Day and Christmas Day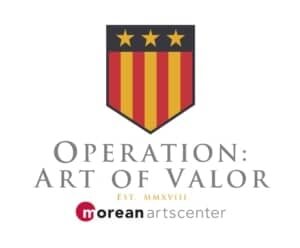 Morean Arts Center/Glass Studio:
719 Central Avenue
Chihuly Collection:
720 Central Avenue
Morean Center for Clay:
420 22nd Street South
727-822-7872