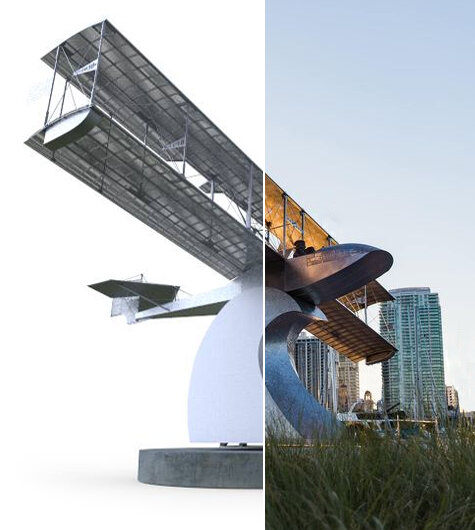 Intro to Creative CAD Design
by Alex Kaufman
Wednesdays or Thursdays
6pm – 9pm
Offered for:
Fall Session 1 (Sep 9, 16, 23, 30, Oct 7, 14)
Fall Session 2 (Oct 27, Nov 3, 10, 17, 24, Dec 1)
An introduction to the basic fundamentals of Computer-Aided Design using Rhino 3D, a deep and powerful program that is used by a variety of creative fields from architects to jewelry designers. You will work your way up from 2D curves to 3D surfaces and solids, while building solid design fundamentals and learning all the digital tools available to you. The class will not only cover using Rhino to create computer models, but furthermore how these models can be translated into real-world use. From 3D printing to photorealistic renderings to material estimation, the world of CAD design is truly limitless. This course will serve as a fundamental stepping stone in applying it to whatever you may dream up!
Students interested in this class should be reasonably skilled with computers. Rhino is comparable to Photoshop in its complexity and depth.
MATERIALS LIST
Laptop running Windows
Mouse
Non-members – $305 Members – $255

Sign up for a membership HERE, and receive $50 off
For more information or to register over the phone, please call the Morean Arts Center at 727.822.7872
---
Alex Kaufman is a designer/artist based out of St. Petersburg, Florida. Kaufman has been the lead designer at MGA Sculpture Studio the past 5 years, working on large-scale public art for Mark Aeling's studio in the Warehouse Arts District. The most notable CAD designs completed in that time include the 2020 First Flight Monument, located at the St. Pete Pier, and the 2019 sculpture Gladiolus Blossom at the St. Pete Police Station.
Before designing at MGA, Kaufman was an accomplished jewelry designer and freelancer, often using various experimental processes to make physical items from digital designs. Kaufman has experience with 3D printing, CNC milling, waterjet machines, electroplating, and lost-wax casting.