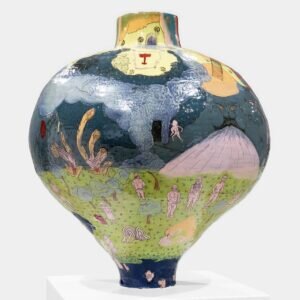 Max's Art Club
Tuesdays, 6 classes
7:00pm – 9:00pm
Skill Level: Beginner/Intermediate/Advanced
Offered for:
Fall Session 2 (Oct 27th, Nov 3rd, 10th, 17th, 24th, Dec 1st)
Inspired by Grayson Perry's Art Club which aired on BBC during the U.K. quarantine shutdown, Max's Art Club will pick up and expand upon where Perry left off while maintaining the same goals as to start, sustain, or reignite our practice in the arts.
Each class is broken into two sections: an opening 45 minute talk on an aspect of the arts, followed by a connected activity and discussion where we will share our creations we made since the previous meeting. Most making will happen outside of class time with the exception of a few activities. The goal is to inspire and launch your own journey and develop some new skills or ideas along the way.
Making art is for everyone. Artists from every medium are encouraged to join as the activities are driven by topics not material.
Disclaimer:
This course will be exploring the lives of several artists that dealt with addiction, abuse, or mental illness, among other adult topics. I therefore strongly recommend that students be at least of the age of 16.
Cost:
$180



To register by phone, please call the Morean Arts Center at 727.822.7872