Fall Yoga in the Garden
with Hobie Long
Saturday, October 7th
10:00am – 11:00am
Find your breath with Hobie Long for a one-hour, all-levels yoga flow in the oasis of the Chihuly zen garden. This class focuses on guided movement to calm your mind and open your body. You will leave feeling refreshed and ready for your weekend!
*$10 General Admission/ $5 Members *

*Please bring your own yoga mat*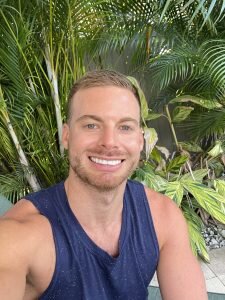 Hi there! My name is Hobie Long and my intention is to share my passions of yoga and meditation with you.

As a yoga teacher, meditation teacher, and User Interface Designer, I have an intuition for human-centered experiences. I specialize in guided meditation yoga, swimming, ice baths, and more, all with the primary goal of achieving a flow state. It's in the present moment we can strengthen our mind, body, and spirit. Join me while I share my favorite yoga practices with you on our never ending journey to reach our fullest potential.

Thank you and Namaste!
The Chihuly Garden space is an open air venue with gorgeous native plants throughout. To attend, you will enter on the side gate of the Chihuly Collection and make into the outdoor space.
There, you will find a flat cement surface to place your mat.
If you prefer a softer surface, feel free to bring a second mat and make yourself at home.
We have water fountains inside and encourage guests to bring their own water bottles.