ART CLASSES FOR YOUTH AND TEENS
Purchasing a gift for someone?
Consider a gift card! Call us at 727-822-7872 or drop in during business hours!
SATURDAYS AND SUNDAYS @ THE MOREAN
PHOTOGRAPHY MEET-UP GROUP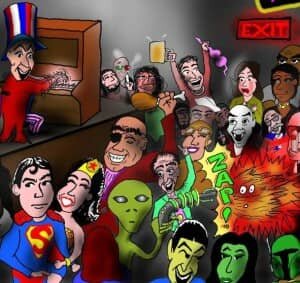 ONE-2-ONE: PRIVATE HOURLY ART TUTORING FOR TEENS Mike Lyman, one of our teaching artists, will focus on what you want to learn, in your style, at your level. Sessions are a 1-hour minimum @ $50/hour. 24hr cancellation notice required. Call the Education Department, 727-822-7872, X 2121 to book your private session.
PARKING DISCLAIMER: Please note that the Morean Arts Center is located in a rapidly developing portion of downtown St Petersburg, FL. Parking in our two designated lots is limited and cannot be guaranteed. You may have to park your car up to several blocks away in a 2-or-3 hour parking spot. Our instructors are aware of the possibility that you may have to excuse yourself from class to move your car once your parking time has expired. The Morean Arts Center is not responsible for parking tickets nor will refunds be issued on the basis of having to park your car outside of our designated lots.
Questions? Call 727-822-7872 and ask for the Education Department. We're here to help!
Morean Arts Center/Glass Studio:
719 Central Avenue
Chihuly Collection:
720 Central Avenue
Morean Center for Clay:
420 22nd Street South
727-822-7872