Deadline: ONGOING
We are developing a series of exhibitions for January – March 2023 that focuses on mental health an the visual arts. If you are an artist affected by mental illness, and/or if you work touches on that subject, and would like to be considered for an exhibition during that time frame, please send an artist statement and images to Amanda Cooper, Chief Curator, for consideration: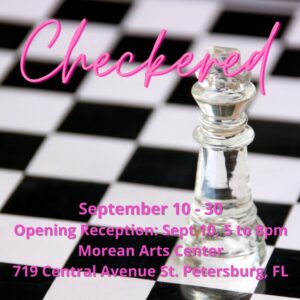 Checkered
Deadline: August 15th
This exhibition features the checkboard pattern in all its forms. Artists are invited to submit ONE work of art in any medium in which the checkerboard pattern is prominently features. 
Click HERE to download entry form.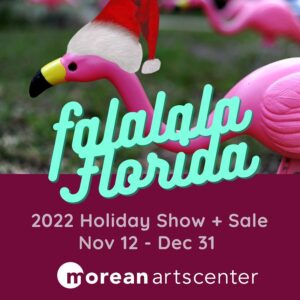 Falalala Florida: 2022 Holiday Show and Sale
Deadline: October 8th
It's comingggg! Our annual holiday show opens November 12th, and we're looking for items for gift-giving, including ornaments, jewelry and functional pottery. Paintings and sculpture, too. 
Click HERE to download entry form; all forms are due October 8th.
Artwork delivery dates are October 29 -30.
Fresh Squeezed 7: Emerging Artists in Florida 
Deadline: November 1, 2022
The Morean Arts Center in St. Petersburg, FL, invites emerging artists currently residing in Florida to submit entries for possible exhibition in the seventh annual Fresh Squeezed: Emerging Artists in Florida.
Click HERE for the entry form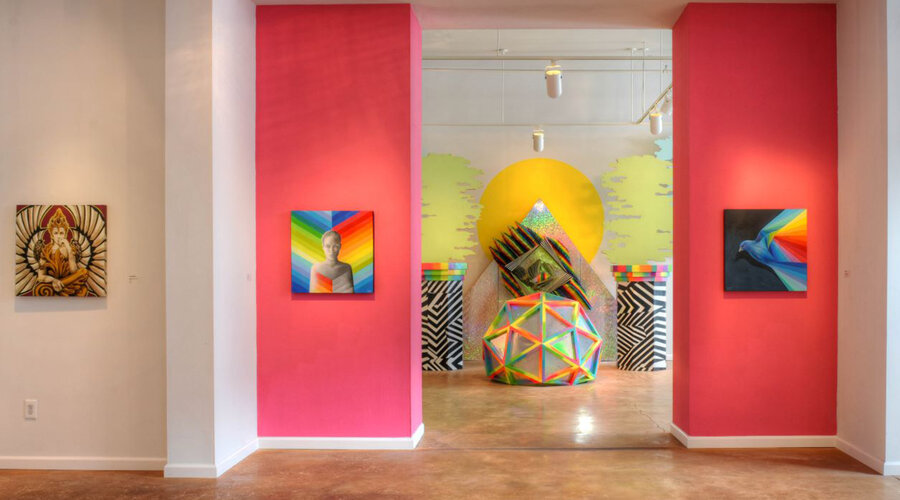 Our department arranges exhibitions of work in all media by a broad spectrum of artists, including those who are emerging, mid-career, and established, as well as work by children.
We put on over 30 exhibitions each year, with each exhibition running from 4 to 7 weeks.
The Morean Arts Center is not only interested in the meaning of contemporary art, but also in educating our visitors on how art is made.
Often our exhibitions will feature process areas where an artist reveals his or her working philosophy, even showing step-by-step progressions of artwork at times.
We seek to connect people with our exhibiting artists so that our community feels an affinity with the artists whose work is on display and a personal connection with the artwork itself.
We also work with the Morean's education department to offer additional programming that enriches the viewer's experience with our exhibitions. These may include gallery talks, panel discussions, special tours, master artist workshops, and hands-on activities for children. We welcome artists' programming ideas, as well.
Most of the works in our exhibitions are for sale, with proceeds going to the exhibiting artists and to the programs at the Morean Arts Center.
General Gallery Submissions
We welcome unsolicited project proposals. Your submission should include the following:
– Up to 10 high-quality images (NOTE: 1mb max per image)
– ID List of Images: Title(s) of work, year completed, medium, size, retail price
– Artist Statement
– Current CV or Resume
– Exhibition Proposal
The Exhibitions Department meets regularly to review submissions.
Please email the required information to [email protected]