Artsy Improv for Beginners
with John Huls
Mondays, 6 classes
6pm – 8pm
Skill Level: Beginners
Offered for:
Winter Session 2 (Feb 21, 28, March 7, 14, 21, 28)
Spring Session: (April 11, 18, 25, May, 2, 9, 16)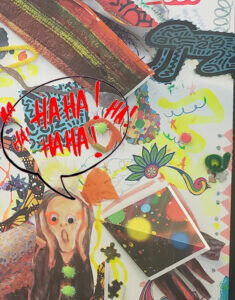 Improv helps you unleash your inner self, through laughter and spontaneity. In this course you will learn how to artfully express yourself using your voice and body to connect. This fun class fuses visual and performing art. Think improv with an artsy twist. Learn to be kind to yourself, to be curious and not critical.
Purchasing a gift for someone? Consider a gift card! Call us at 727-822-7872 or drop in during business hours!
Non-Members – $220    Members – $170
Sign up for a membership HERE, and receive $50 off
To register by phone, please call the Morean Arts Center at 727.822.7872
John Huls is a veteran actor, producer, director, and educator. He has performed at just about every bay area theater. An alumnus of USF (BFA), and Tampa's irreverent School of Night improv troupe, John taught drama and improvisation at Patel Conservatory and Berkeley Preparatory School for more than 20 years. He also served as Educational Director at American Stage in Saint Petersburg. Like the art of improvisation, John is pure spontaneous fun!