Drawing for Teens (12-16) with Tommy Bell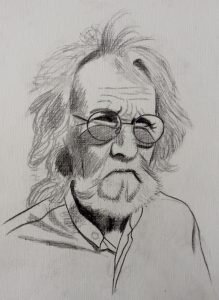 Mondays, 6 classes
4:30pm – 6:30pm
Skill Level: All Levels
Teens Ages 12-16
Offered for:
Fall Session 1 (September 18, 25, Oct 2, 9, 16, 23)
Fall Session 2 (Nov 6, 13, 20, 27, Dec 4, 11)
Want to make your art better than ever? This class will focus on making better drawings through understanding the main principles of line, value, proportion, shape, form, composition, as well as the technical use of graphite (pencil), and charcoal. We'll also learn to draw simply and quickly so your art will have a stronger impact. In this course, you will have the freedom to set your own pace, making it the perfect class for beginning or advanced artists. Tommy Bell has a BFA from Ringling College of Art & Design. He has taught art classes at the Morean and other local venues for years.
Drawing Materials:
Sketch Pad (medium to large)
Newsprint Pad (18″ x 24″)
Vine (Willow) Charcoal – soft
Compressed Charcoal – hard
Pencils
Kneaded Eraser
Non-Members: $210
Members: $160
Purchasing a gift for someone? Consider a gift card! Call us at 727-822-7872 or drop in during business hours!
Sign up for a membership HERE, and receive $50 off
For more information, please call the Morean Arts Center at 727.822.7872