Fashion Design AGES 10-16 - Illustration with Matthew Jurecic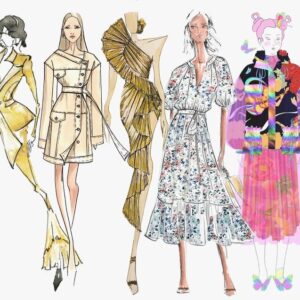 Saturday, February 5, 2022
11am-4pm
Calling all fashionistas!
In this 5 hour workshop we will cover the basics of illustration for fashion design and how to convey your personal designs in a single sketch or drawing. 
Learn basic fashion croquis and model drawing, texturizing techniques to simulate fabrics or prints, and basic flat drawing for patternmaking.
$75