Felt CauseFlowers Workshop
with Steph Hargrove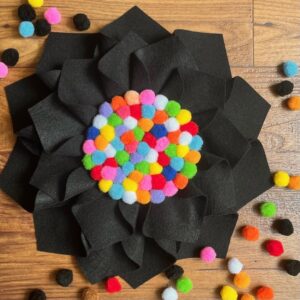 Saturday, August 26
1:30pm – 4:30pm
Price: $60
Join artist Steph Hargrove at the CauseFlower workshop to make your own custom CauseFlower! Each participant will make a 17" black felt flower sculpture complete with fluffy pompoms to fill out the middle. Steph will have plenty of supplies on hand to help you customize your CauseFlower as much as you like.
Be sure to also check out the show in the gallery!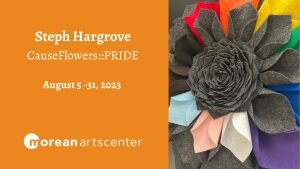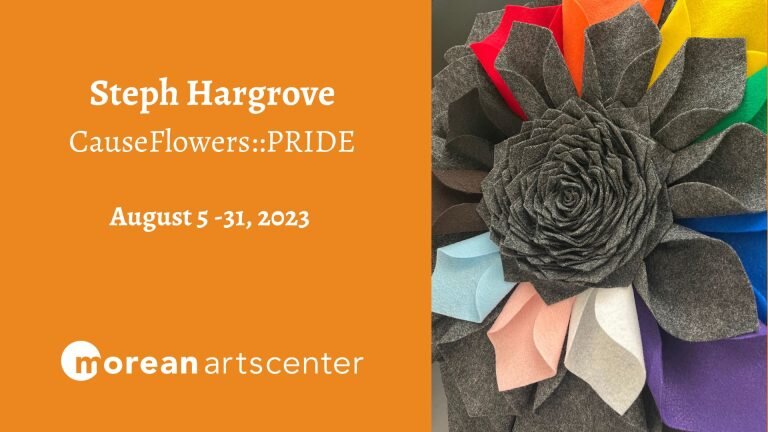 CauseFlowers: Pride features giant felt dahlia sculptures designed to represent pride flags from the LGBTQ community. Artist Steph Hargrove has this to say about the exhibition, "I was inspired by recent legislation both in Florida and throughout the United States to create a bright and bold celebration of the queer community on gallery walls and beyond. Every Pride CauseFlower sold generates a donation to The Trevor Project, which advocates and provides support services for LGBTQ youth."
Steph Hargrove is a painter and installation artist engaged in social practice art. Steph collects community donations of items such as cereal boxes and junk mail to create interactive installations that raise money and awareness for social and environmental issues. Her work has saved rainforests, fed hungry families, provided arts education for Kenyan orphans, and more. Steph graduated Magna Cum Laude with a BA in Art and Performance from the University of Texas at Dallas.  As a bisexual disabled woman, Steph is passionately working to expand access to the arts for underserved communities. Steph currently resides in Palm Bay, Florida where she loves spending time at the beach with her husband Jason and their rescue dog Jango. Get more Steph at fromsteph.com.
$60
+ $10 material fee payable to instructor