New York City Trip: PhotoPLUS Expo 2016

Thursday-Sunday, October 20-23, 2016
Only $1,300.00
(Deposit and 2nd Payment Due By July 15)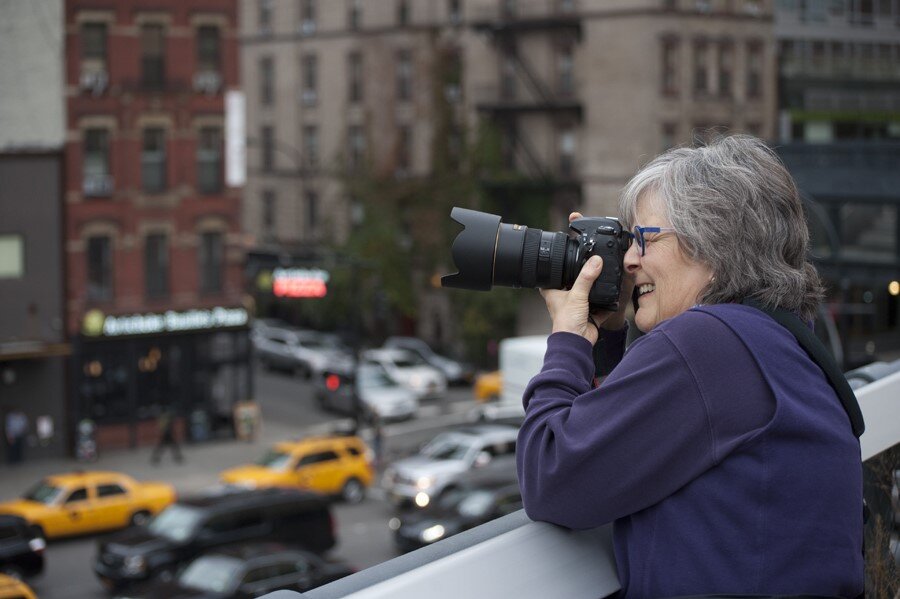 Off we go! Three-fun-filled-photo-days in NYC.  We arrive Thursday and will explore the city. On Friday we attend the Photo Plus Expo at the Javitt Center.
The PDN PhotoPlus International Conference + Expo is the largest photography and imaging show in North America, attended by nearly 22,000 professional photographers, photography enthusiasts, filmmakers, students and educators from around the world. PhotoPlus features over 100 educational seminars, Photo Walks and Master Classes, and over 250 exhibitors displaying thousands of the latest products and services for you to touch, try and compare.
Check out the PhotoPLUS Expo Website here: http://www.photoplusexpo.com/
This is the place to try gear, get your hands on everything and be inspired! There are discounts for buying at the show. Saturday we will jaunt off to the new ICP location (International Center for Photography), check out the Aperture Gallery, Leica Gallery and/or street shoot, walk over the Brooklyn Bridge. Sunday we head home!
This trip will have a loose structure so you can explore on your own – we will provide a basic itinerary for group treks but you can breakaway anytime.
Beth Reynolds will be your host and Photo Expo guide.
Limited to 20 people. Must be over 18 yrs old.
COST: $1300
Includes airfare, hotel with breakfast, transportation to and from JFK airport, unlimited metro card for all three days, 1 group meal at the hotel. The Expo is free to attend, classes are extra.
Not included are gratuities, all other meals, transportation to/from Tampa Airport.
Total cost may be broken down into 3 payments. All payments may be made at one time, if you prefer, or separately by the following due dates:
1. Non-Refundable Deposit: $50 (Secures Your Spot)
2. 2nd Payment: $700 (Due by July 15, 2016)
3. 3rd & Final Payment: $550 (Due by Sept 1, 2016)


To register by phone, please call 727-822-7872 ext 2121