ONLINE: PRINTMAKING AT HOME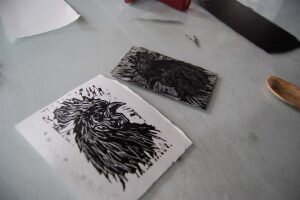 Printmaking at Home 
w/ Noelle Stillman
Gone for the summer, check back in the fall!
6 Week Class
This six week course allows for students to explore the joy of printmaking from their own home. Make multiples of your art through this simple and versatile process, as well as learn to develop personal stamps, print stickers, tee shirts, soft sculpture, postcards and greeting cards.
Materials List:
https://www.dickblick.com/lists/blicku/0B0UCSGKOZZFH/items/

Purchasing a gift for someone? Consider a gift card! Call us at 727-822-7872 or drop in during business hours!
Cost: $180


For more information or to register over the phone, please call the Morean Arts Center at 727.822.7872
---
Noelle 
Jordan
Stillman
 is a teaching artist located in Tallahassee, FL. She builds community through the arts by creating and teaching in a diversity of communities.