Playing with Paint! (Ages 7-10)
with Alexis Billings
Wednesdays, 6 classes
4pm – 6pm
Offered for:
Fall Session 1 (Sept 14, 21, 28, Oct 5, 12, 19)
Fall Session 2 (Nov 2, 9, 16, 23, 30, Dec 7)
Have fun while learning how to paint! In this hands-on learning class, your student will learn how to use watercolor and acrylic paint with ease. We will explore different brushes and brush strokes for painting leaves, flowers, and animals. We will learn how to blend paints using water to create new colors. There will also be projects involving drip-drops, explosions, and blooms with watercolors. You don't want to miss out on this opportunity to play with paint and enjoy the creativity it brings!
Members: $140
Non-Members: $190
Instructor Bio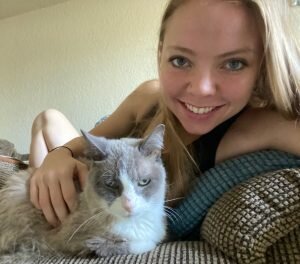 Hello! My name is Alexis Billings and I am so excited to be teaching at the Morean Arts Center. I recently graduated from USFSP with my Bachelor's degree in Elementary Education. I have always been passionate about the arts and freedom of expression in learning. I love to draw and paint with acrylics in my free time. I also enjoy teaching kid's yoga and mindfulness. I believe it truly helps a student to focus and let their true self shine just using simple breathing exercises and movements. I'm looking forward to learn and have fun at the Morean!