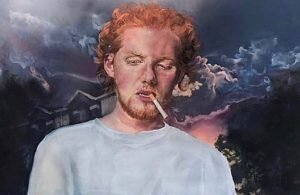 Realistic Painting with Lauren Petty
Wednesdays
10:00am-12:30pm
6 Week Class
Offered:
Fall 1 Session (Sep 8, 15, 22, 29, Oct 6, 13)
A class teaching realistic painting techniques! If you've ever seen the photorealistic works of Chuck Close, you'll be in the ballpark of the style we'll be working to achieve. We'll be working with oil paint, and canvases will be provided! Just bring a high resolution image (printed or on a flash drive) of any portrait you want to paint!
Purchasing a gift for someone? Consider a gift card! Call us at 727-822-7872 or drop in during business hours!
Non-Members – $203    Members – $153

Sign up for a membership HERE, and receive $50 off
For more information, please call the Morean Arts Center at 727.822.7872