Sketch and Learn Workshop
with Richard Seidel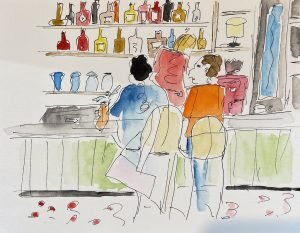 Saturday, April 22nd
1pm – 4pm
Price: $50
Join local artist Richard Seidel for a conversation and group experience on sketching as a creative visual journal. Richard will speak about the magic of capturing a moment in the mind's eye, and translating it to the page.
This fascinating experience includes your own sketchbook, pen, and travel watercolor kit. A glass of wine, and non-alcoholic beverages will be available at the event.
If you can write your name, you can draw, come for a fun experience! No art experience is necessary.
$50
$25 Materials fee includes sketchbook and travel watercolor kit, payable day of workshop with cash or check.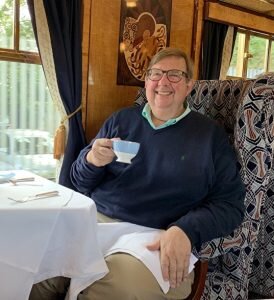 Instructor Bio:
Richard Seidel's paintings have been exhibited extensively in St. Petersburg and Tampa, as well as Miami and Los Angeles. The artist is represented by galleries in St. Petersburg, FL, Sarasota, FL and Columbus, Ohio. He was honored with an Award of Distinction from the Morean Arts Center and completed the prestigious Creative Capital Foundation Program in New York in 2013 and 2016. His Artist Residencies include:
Madrid, 2015
Scuola Internazionale de Grafica, Venice 2016
Tyrone Guthrie Centre at Annaghmakerrig, New Bliss, Ireland, 2017
Hotel Indigo, St. Petersburg, FL, 2017.
Galerie Huit, Arles France, 2018
London, 2019
Seidel is one of the Florida artists whose works hangs in the Florida State Capital Building. He has exhibited works at the St. Pete-Clearwater International Airport, the Hermitage and Studio Off Central in St. Petersburg, FL. He is the Resident Artist at the Morean Art Center, located in St. Petersburg where his current exhibit Every Day Drawing is on view. The residence, and studio are on the third floor, and are open by appointment. Feel free to contact him by email or phone: [email protected] 727.483.1105