Play with Clay: Handbuilding
with Amy Sanders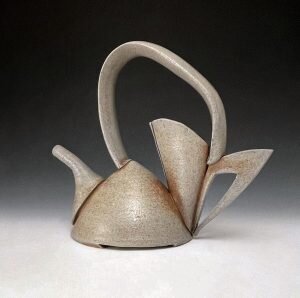 Sundays, 6 classes
10am – 12:30pm
Skill Level: All Levels
Offered for:
Summer Session 1 (June 11, 18, 25, July 2, 9, 16)
Summer Session 2 (July 30, Aug 6, 13, 20, 27, Sept 3)
We will experiment with the handbuilding methods of coils, slabs, pinching, and everything in between. This class will allow for the exploration of functional and sculptural ideas alike. All skills are welcome, so join in and let's play with clay.
Purchase clay prior to your first class by calling 727-821-7162 ext. 2311 (Wed-Sat 10am-5pm)
Phoenix – Made by Highwater Clays. Fires to a light tan in color. Great clay for beginners. Smooth enough to throw on the potter's wheel, but strong enough to withstand most hand-building techniques. Can be fired from Cone 6 to Cone 10.

Speckled Brownstone – Made by Highwater Clays. Fires to a light brown in color with small black specs. Great for throwing on the potter's wheel. Can be fired to Cone 6.
Held at the Morean Center for Clay
420 22nd Street South, St. Petersburg, FL 33712
Purchasing a gift for someone? Consider a gift card! Call us at 727-821-7162 x2311 or drop in during business hours!
Non-Members: $230
Members: $180
All ceramic classes will be held at the
Morean Center for Clay
420 22nd St S
St. Petersburg, FL 33712