Thursday Advanced Independent Studies
with Wendy Thurlow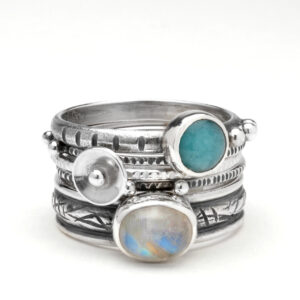 Thursdays, 6 classes
10am – 2pm
Skill Level: Advanced
Offered for:
Spring Session (Apr 14, 21, 28, May 5, 12, 19)
Summer Session 2 (July 28, Aug 4, 11, 18, 25, Sept 1)
This class is a guided independent study class. Its content is determined by you, the student, to meet your interests. Come and learn to solder better, set stones, or create mechanisms.
On the Thursdays when class is not officially held, the Jewelry Studio will be available for students registered for this class. There is an open studio fee of $10 for members and $15 for non-members and the studio is available from 10am – 4pm.
Students are responsible for providing their own tools and materials.
Purchasing a gift for someone? Consider a gift card! Call us at 727-822-7872 or drop in during business hours!
Non-Members – $275    Members – $225
Lab fee included
Sign up for a membership HERE, and receive $50 off
To register by phone, please call the Morean Arts Center at 727.822.7872