FOUR DECADES: PCCA Alumni Exhibition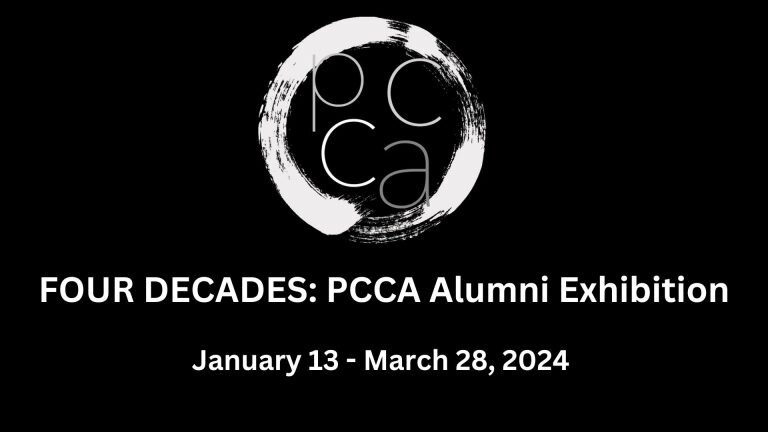 ENTRY DEADLINE: November 14, 2023
To enter, please fill out this entry form:
FOUR DECADES: Pinellas County Center for the Arts Alumni Exhibition at the Morean Arts Center – Google Forms
In August 1984, the Pinellas County school district opened the Pinellas County Center for the Arts at Gibbs High School in St. Petersburg. A magnet program for artistically talented students, PCCA has fostered the talents of countless students who have gone on to do big things in the areas of dance, music, theater and the visual arts.
This exhibition celebrates the major contribution the Visual Arts program at PCCA has made to the art world, and specifically, to our community. In January 2024, the Morean will host exhibitions featuring PCCA alumni, faculty and current students.  These parts will work together to highlight the past, present and future of the program. 
THE ALUMNI
From the class of 1988 to the class of 2024, PCCA boasts numerous successful alumni who have gone on to do major things in the various art disciplines. Graduates are working as college professors, designers, architects, gallery owners, curators, as well as making and selling art. This exhibition will highlight current work by nearly 70 alumni from the Tampa Bay area and beyond.
In celebration of PCCA's 40th anniversary in 2024, the Morean invites all PCCA Visual Arts Alumni to submit ONE work of art for this exhibition. 
IMPORTANT DATES:
November 14, 2023 
December 1, 2023 
Notification of acceptance/non-acceptance
January 2-3, 2024 
Delivery dates (10am to 5pm). Artists may ship their work at their own expense 
January 13, 2024 
Opening reception for the exhibition (5 to 8pm) Free and open to the public 
March 28, 2024 
Last day to view the exhibition 
March 29 – 30, 2024 
Pick up dates (10am to 5pm)