Mike Cannata: Liquid Stillness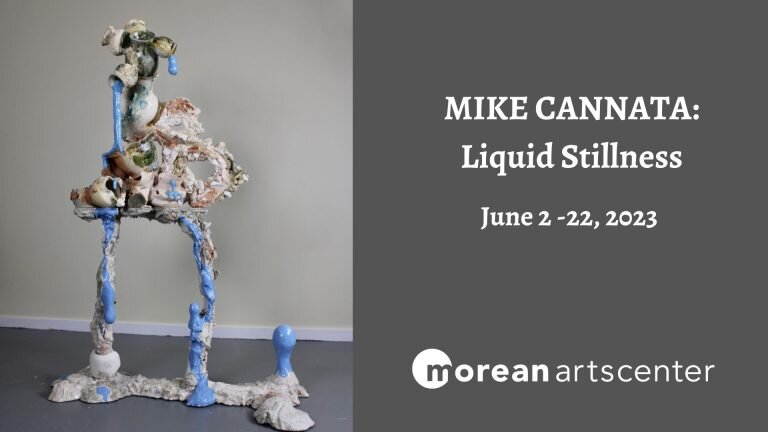 "I make my art with an attitude of spontaneity and play. My work is a depiction of experience, a depiction of a time, a place, a strong emotion. Materials speak boisterously and also in whispers yet they don't make a sound. Viscosity, texture and surface give materials voice; making art to me is a dialogue between myself and the material. Activities of skateboarding, dancing and meditating are a necessary part of my art-making mindset. I use these activities not only as subject matter in my art, but also as inspiration for moving my body to make art. I see these movements and activities as depicting emotions. Reflecting on moments of hyper focus, meditation, adrenaline, and play give me insights into myself as a neurodivergent person and the way I see the world. I want my art to tell stories of the human experience with inflection.
Michael Cannata is currently a long-term Artist in Residence at the Morean Center for Clay. Cannata received a BRA from The New York State School of Ceramics at Alfred University (Alfred, NY). Prior to the Morean, Cannata participated in two residency programs at Guldagergaard International Ceramic Research Center in Denmark. Following this time, Cannata briefly worked in a studio at the Bridgeport Art Center (Chicago, IL). Most recently Cannata took part in a month-long residency at Red Lodge Clay Center (Red Lodge, MT). Cannata's art has been exhibited throughout the U.S. including The Kennedy Center (Washington D.C.) and the Capitol Building (Washington D.C.), and internationally in Denmark, Russia and South Korea.