PERSONAL GLASS EXPERIENCE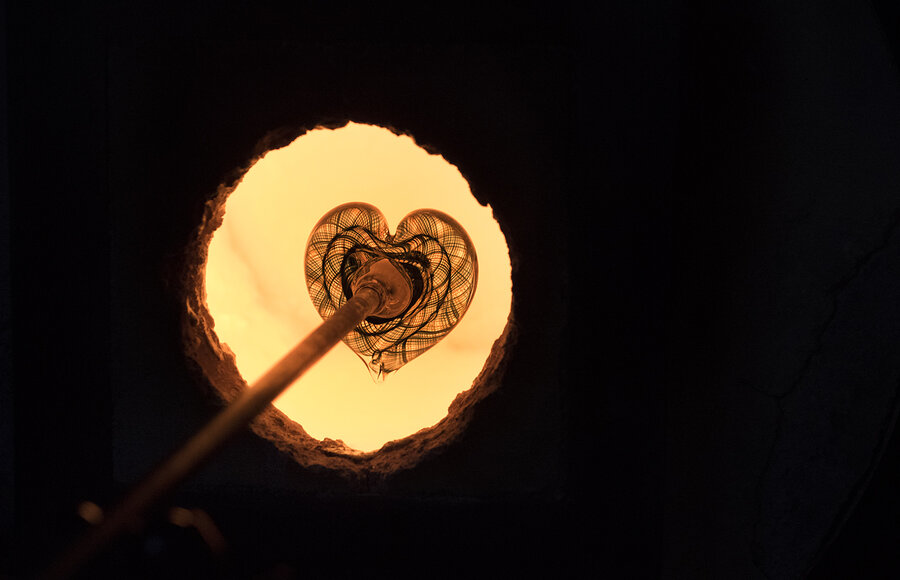 Personal Glass Experience
Watch, learn and participate with your very own personal glass experience in the Morean Glass Studio!
The Personal Glass Experience is designed with the novice in mind. This unique one-on-one opportunity in our Glass Studio gives you the chance to work with one of our demonstration artists to learn the fundamentals of glass blowing.
One of the Morean's demo team instructors will guide you through all the necessary steps to make your own design. Choose from paperweights, spiral sculpture, two-sided tear drop, unicorn horn, and a four-sided spire AND HEARTS throughout January and February
As the guest, you will create one hand blown piece of glass art in an experience lasting up to 30 minutes.
PLEASE NOTE: Pieces will need to cool in our annealer for 48 hours; once they reach room temperature, they are yours to keep: pick-up (free) or delivery (for a delivery fee) available. All pieces must be picked up within 30 days of pick-up notification.
Experience Schedule
Wednesday-Saturday: 10am, 10:30am, 11am, 5pm, and 5:30pm
Sunday: 12pm, 12:30pm, 5pm, 5:30pm
Perfect for yourself OR as a Gift!
There are no refunds on ticket sales for the Personal Glass Experience.

Cost:
Member $77
Non-Member $90
limited to one person per half hour experience
Our minimum age requirement of 11 years old.
Please arrive at least 10 minutes before your Personal Glass Experience time to complete paperwork and prepare for your one-on-one experience.
For safety reasons, participants must wear closed toe shoes and cotton clothing, and remove any jewelry or watches from hands and arms before their experience.
Purchasing a gift for someone? Consider a gift card! Call us at 727-822-7872 or drop in during business hours!
PLEASE NOTE: Glass objects created during the experience must cool overnight and are not ready to take home until the following day. If the guest is unable to return the following day, the object may be shipped to them for a small shipping fee.
Morean Arts Center/Glass Studio:
719 Central Avenue
Chihuly Collection:
720 Central Avenue
Morean Center for Clay:
420 22nd Street South
727-822-7872