Hand-Tinting Photographs w/ Beth Reynolds
January 9, 2021
10am-4pm
Hand-tinting photos is as old as photography itself.  
This 1-day workshop brings you through the history of hand-coloring photographs to selecting your own images to print and tone. Beth introduces you to the materials and techniques of hand-coloring while inspiring you to experiment with your own creative process.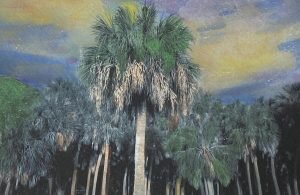 You start with traditional silver-based photographs and oils and then move to digital prints and apply a variety of paints and pencils to create one-of-kind art. The possibilities are limited only by your imagination. You will learn about papers, best image options and more. No experience needed in photography or painting. All supplies provided.
Cost: $110

Purchasing a gift for someone? Consider a gift card! Call us at 727-822-7872 or drop in during business hours!
For more information, please call the Morean Arts Center at [email protected]