KARINA MAGO, MOREAN CENTER FOR CLAY ARTIST IN RESIDENCE 2020-21
About Karina Mago , Morean Center for Clay, Artist in Residence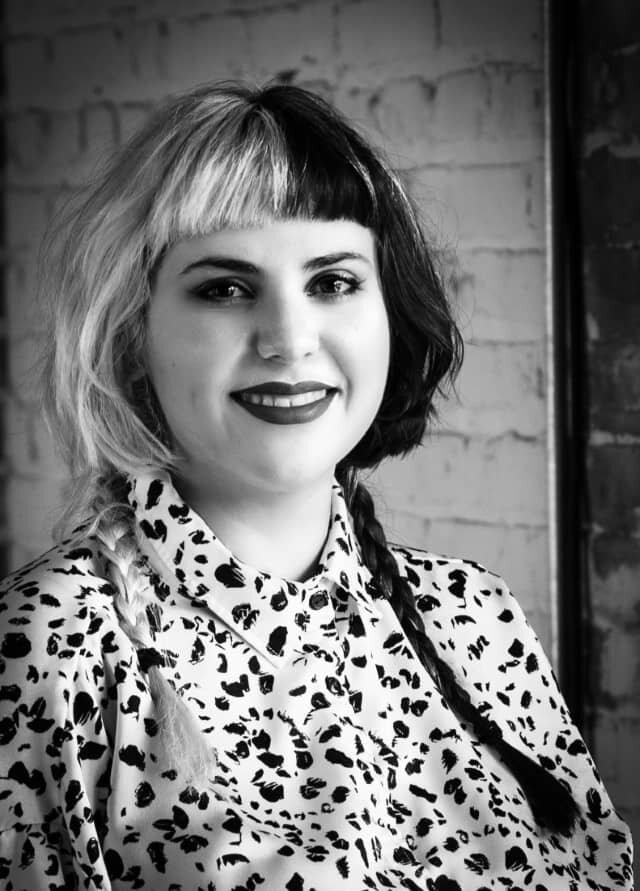 Karina Mago is a Venezuelan artist, raised in Caracas, then transplanted to South
Florida. She received her BFA from Florida State University, with concentrations in Ceramics,
Paint, and Printmaking. Her current body of work emerges from an ongoing collection of
memory landscapes, translated from lived experiences, that seek to capture the affect of time,
feelings of displacement from the known to the unknown, and the semi-sweet bitterness of
relinquishing home. Symbols of late stage capitalism, the scaffolding of partly constructed
buildings, light flickering through fences, cables weaved together on a powerline, ladders
leading to more ladders, are welcomed subjects for the work, and become protagonists within
a harrowed narrative expressed through installation and sculpture. Her travels have taken her
across the continental US, becoming an Artist in Residence at Goggleworks Center for the Arts and the Mendocino Art Center, and most recently, at the Morean Center for Clay.
Artist Statement: As Venezolanos, my family, myself, and millions more were forced on a journey through flames.
We emigrate or face an exponentially decaying government. We drastically change our lives to
make ends meet. We learn to accept leaving loved ones behind while trying to keep in touch.
Slowly, we become more accustomed to living an estranged life separated by a turbulent sea of
more-than-water. As the new normal settles, the wake of that uncertainty leaves a foaming trail
that coats every thought, interaction, and moment with a film of unsettling anxiety, irreversibly
changing a person. I take seriously these experiences and reflect upon them to better study
identity— both gained and lost— under conditions of intensifying precarity.
My work consists of ubiquitous memory/landscape collections, harnessed through lived
experiences, and translates those elements out of my personal space into a shared reality. The
resulting compositions become an assemblage of displaced memories and daily impressions to be
seen and surrounded by, to be submerged within. These newfound landscapes, moments of
stilled motion, attempt to freeze time in its most current cacophonous arrangement. This relative
quiet creates a breadth that allows me to examine everyday chaos at a more palatable distance.
My practice is an exercise in personal introspection mediated by the demands of clay. The clay
allows for emotions to be held deep within the seams, but it does not tolerate any insecurity with
the hand. It reacts lively to a gentle touch or a firm grip. Once fired, clay undergoes the ultimate
change, becoming a completely different material that reflects the atmospheric whim it has been
subjected to. The pieces from these atmospheric firings emerge as calculated moments of
contained chance, the surface becoming permanently marked by the path of a flame, and the
objects transforming into reminders of an arduous journey.
Karina Mago: Morean Center for Clay online gallery
Morean Arts Center/Glass Studio:
719 Central Avenue
Chihuly Collection:
720 Central Avenue
Morean Center for Clay:
420 22nd Street South
727-822-7872