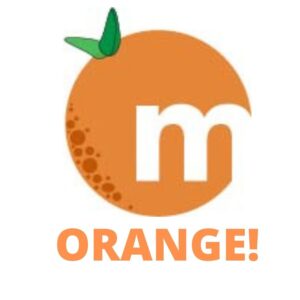 Orange
June of 2021
In celebration of our annual Fresh Squeezed exhibition, and in honor of our state's iconic fruit, we proudly present ORANGE!: The Exhibition. The idea of a color/fruit themed show for our pop-up gallery arose a few months ago on a whim. We expected to get perhaps twenty entries; thirty if we were lucky (which also happens to be the amount of artwork that will comfortably fit in our pop-up gallery).
Little did we know there were so many artists out there, just waiting for an excuse to squeeze that orange tube of paint or bust out that tangerine pencil!
Who knew there were so many ways our beloved fruit could be rendered: in tones of coral, apricot, cantaloupe—even the unexpected and irreverent BLUE!
In addition to representing literal citrus fruit, artists took to their easels, drawing boards and cameras to capture sunsets, landscapes, botanicals and
abstract compositions in brilliant Titian hues. All in all, nearly 90 artists responded to our ORANGE challenge. Instead of turning many of them away due to space limitations, we expanded the exhibition space to include our student gallery as well. Please make sure to see the entire show; these works should not be bypassed or ignored. So, raise a (orange juice) glass, hug your favorite ginger, do whatever you need to do to join us in celebrating the color ORANGE. Apparently, it's the theme that unites us all.
Special thanks to our community partners and exhibition sponsors at: