10th Annual (kind-of) Great St. Pete Cupcake Contest (SOLD OUT)
The Morean Arts Center invites you to compete in a city-wide search for St. Petersburg's BEST CUPCAKE!
2020 had other plans, so we were unable to celebrate the proper 10th Anniversary of this amazing and sickeningly sweet event in support of the Morean Arts Center. So here we are, 11 years later, celebrating a decade of locally crafted culinary masterpieces. 
This really sweet and sensational summer event is sponsored by: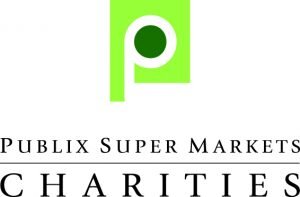 The contest will be hosted at the Morean Center for Clay located in the Warehouse Arts District at 420 22nd Street South – Saturday, August 28 from 12pm-3pm
INFO for Cupcake 'Eaters'
Timed Admission tickets can be pre-purchased via Eventbrite and will include UNLIMITED votes and a to-go container for mini-cupcakes (12-pack or 24-pack offered). Tickets are priced with an early-access rate on the first hour (12-1pm) guaranteeing first choice to some of the most popular flavors and beautifully decorated cupcakes (no additional charge for Morean Members).
UPDATE 8.27.2021: SOLD OUT
We ask that all attendees please enjoy their cupcakes OUTSIDE, at HOME, on a PLANE, in a BOX or on a TRAIN.
INFO for cupcake 'creators'
UPDATE 8.25.2021: Registration for Contestants is now CLOSED
First and Second Place awards will be given in ALL categories including Novice, Professional, Youth/Teen (Ages 10-16), Specialty (Gluten Free or Vegan) as well as the People's Choice. 
Cupcakes will be judged on icing/frosting, flavor/texture and presentation/creativity for a total of 50 points, which allows plenty of room for edible creativity. 
Competitor Space: 2'x3′ (6-foot tables will be divided into 2 spaces)
The winning cupcakes will enjoy fame and fortune as a celebrity on the Morean website, social media and city-wide media in addition to handcrafted awards by local artists. Judged Awards announced at 3 p.m. 
The People's Choice award will be voted on by the attending audience via digital survey. Votes will be tallied and winner of the People's Choice Award announced at midnight on the 28th.  
Registration will be capped at 100 contestants.
Contestants are required to bring 4 regular size cupcakes for the judges, and a minimum of 200 mini cupcakes for the public to taste. Remember that the more you bring, the more potential votes you can receive!
Multiple submissions are allowed, but each flavor entered needs to be accompanied by a separate registration form and entry fee.
For information or questions, please call the Morean Arts Center at 727.822.7872.
Event Date:
Saturday, August 28
Event Time:
12pm-3pm
Event Location:
Morean Center for Clay
420 22nd Street South
St. Petersburg, FL. 33712
The most recently celebrated (2019) winners were as follows:

Youth/Teen:
1st: Mia Davis-Diaz; Chocolate Coffee
2nd: Amelie and Kyra Anders; Lemon Zest
Budding Baker: Olivia McLaughlin; Honey Bee
Specialty (Vegan/Gluten Free):
1st: Anthony Dunlap; Vegan Gluten Free Carrot
2nd: Natalia Lima; Vegan Chocolate Butter Pecan
3rd: Christine Wheeler; Vegan Moonshine Apple Pie
Novice:
1st: Samantha Shaw; Ferrero Rocher
2nd: Toril Tofte; Mayan Coffee Cupcake
Experimental Award: Justin Martin, BBQ
Presentation Award: Cindy Waller; Root Beer Float
Professional:
1st: Reina Tavarez; Maple Bacon
2nd: Hallie Diagne; Charcoal Velvet
Special Recognition: Latoya Baker Harris; Maple Bacon (Cheeseburger in Paradise)
People's Choice:
1st: Michelle Saxton; Top Banana
2nd: Rachel Gelbmann; Chocolate Mousse Toffee Crunch Salted Caramel
3rd: Bonnie Grey; Milky Way