Beginning Drawing with Carmen Cruz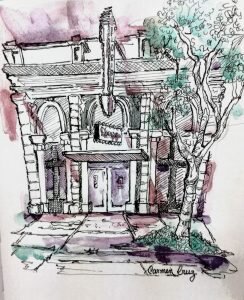 Wednesdays, 6 classes
2pm – 4:30pm
Offered for:
Winter Session 1 (Jan 11, 18, 25, Feb 1, 8, 15)
Winter Session 2 (March 1, 8, 15, 22, 29, April 5)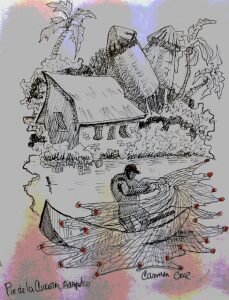 Drawing is the fundamental starting point for the making of art. Whether you are new to art-making or are looking for a class to help solidify these basic skills, it's never too late or too early to take a drawing class. We will focus on line and mass, organic and geometric shape-making, and the depiction of volume.
Continuing students are always welcome: the structure of this class works for students of all levels. Class curriculum and projects will be slightly different each session, offering new perspectives every time the class is offered.
Drawing class syllabus:
Learning the correct sharpening and use of the pencil

Exercises to develop eye-hand coordination

Various drawing techniques: contour, using geometrical shapes, understanding negative shapes, to scale, perspective

Rules of shading for a 3D effect

Creative drawing

Demonstrations and personal assistance throughout the course
Materials (student responsibility):
Drawing pad 18 x 24 minimum size

Drawing pencils ( 6.B. )

Kneaded eraser
Non-Members: $210 
Members: $160
Sign up for a membership HERE, and receive $50 off
For more information or to register over the phone, please call the Morean Arts Center at 727.822.7872