Creative Studio Portraiture
2-Day Workshop with Bob Croslin (at Orange Box Studios)
CANCELLED
Dates: Saturday & Sunday, October 8 & 9
Time: 9:30am-4:30pm each day
Orange Box Studios Address: 615 27th St S
(Bright orange building. Free street parking.)
Jump into the studio in this 2-day workshop that will give the core principles of studio portraiture and then take it to defining that next level of creativity and seeing your vision come to life. From 1-light to multi-lights — see how to add and subtract light and work with the subject to create a unique portrait.
Students need a full understanding of their camera in manual mode. Some studio knowledge is helpful but not needed. This is an intermediate level class.
Limited to 10 participants.
Cost:
Member $130
NonMember $145
CANCELLED
---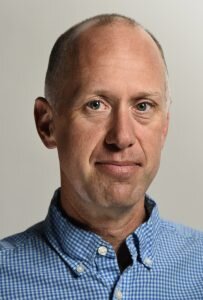 Bob Croslin is a Central Florida commercial and editorial photographer. His work has regularly appeared in Sports Illustrated, Time, Golf Digest, ESPN, Men's Fitness, FastCo and other magazines. He's produced advertising campaigns for BurgerKing, DirecTV, IMG Academy, Tampa International Airport and Animal Planet. His project Grounded: Winged Survivors of Florida's Gulf Coast was awarded first place in the 2013 POYi Science and Natural History picture story category as well as being featured during the projections at the 2012 LOOK3 festival. His work has also been recognized by PDN, American Photography and the International Color Awards.