Digital Advanced Independent Studies
with Jenn Dupree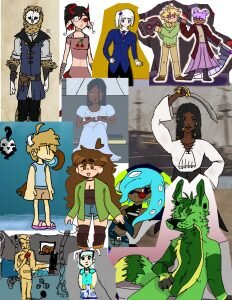 Thursdays, 6 classes
6pm – 8pm
Ages 11-16
Offered for:
Fall Session 1 (September 21, 28, Oct 5, 12, 19, 26)
Fall Session 2 (Nov 9, 16, 30, Dec 7, 14, 21)
Returning students from Digital Drawing Basics can come study digital art as a group and envelop more skills in the ongoing Digital Advanced Independent Studies class. Is your student stuck on a drawing or would like help brain-storming properly? This is the class for you. We will work on building and developing their art further!
What are some things the class will go over?
Short lessons at the beginning of each class
Covers any of the students' questions they may have
We will have discussions about what they are drawing and work on the expansion of their art
Quiet independent work time
and more!
Non-Members: $277
Members: $177
Sign up for a membership HERE, and receive $50 off For more information, please call the Morean Arts Center at 727.822.7872