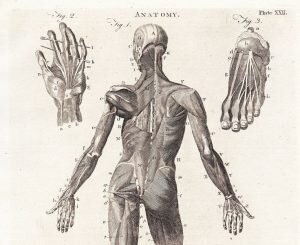 Figure Drawing Primer
with Douglas Land
WORKSHOP
2 Days  (Register for 1 or both)
Fridays: April 29 & May 6
9:30am-1pm each day
Skill Level: All Levels
A condensed version of the 6-week Introduction to Figure Drawing class, this 2-day workshop is an excellent starting point for anyone interested in gaining a strong foundation in the art of drawing the human figure.
Register for 1 or both days.
The first day (Friday, April 29) will focus on drawing from photo and master artist drawing copies, casts of the body, as well as the skeleton. A variety of handouts will be provided. Emphasis will be to use the elements of art, and study of anatomy to build a solid foundation before drawing from the model.
The second day (Friday, May 6) will focus on drawing a live model, both draped and undraped.
Adults only, age 18 or over
Materials List: Items in (parenthenses) are optional
– Drawing paper of choice, size 12″ x 16″ or larger
– Graphite pencils of HB or softer to 9B ( a graphite sick is also helpful )
– Pencil sharpener with 2 size openings and shavings holder ( an x-acto knife is also fine )
– Blending tools such as paper stomps and tortillions, a few soft and small brushes, or a small piece of chamois
– Erasers: Kneaded and Pink Pearl
– Charcoal pencils of medium and soft hardness
– Vine or willow charcoal sticks
– White chalk stick or white charcoal pencil
– Pens of choice ( Ink with brushes and nibs and holders can also be tried )
– Pastel and/or Conte dry stick colors of choice ( pencil and oil based varieties also available )
– ( Colored pencils if you wish )
Any questions? Please feel free to contact instructor by calling 727-643-2554 or by email [email protected]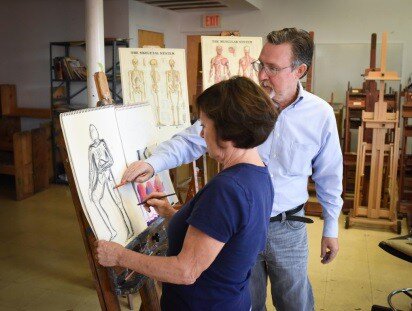 Cost:
DAY 1. April 29 (No Model)
Member $40
Non-Member $45


Day 2. May 6 (Model fee included)
Member $50
Non-Member $55



For more information, please call the Morean Arts Center at 727.822.7872