Finishing Techniques for Jewelry Workshop
with Wendy Thurlow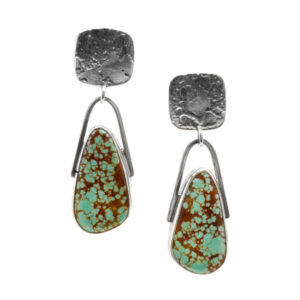 Saturday, July 23
10am – 4:30pm
Price: $130
($28 kit provided, payable to instructor)
How you finish your jewelry is a very important and personal decision for the final design. With so many decisions, tools, and polishing compounds, it can be overwhelming. In this one-day workshop, we will discuss firescsale and how to remove it. We will cover polishing, clean-up, and where to start. Surface treatments, texture, signing your name, patina, matte finishing, burnishing, and more will be introduced.
Supply List:
Bring your favorite hand tools
Sand paper stick
Face/dust mask
Safety glasses
Please bring your collection of attachments for the flex shaft
Metal- Unfinished projects, rings, bezel set stones, items that need to be polished, textured, or cleaned. Bring anything you have questions about how to finish or polish. Please also bring works in progress.
A kit will be provided for this workshop- $28 (pay directly to instructor)