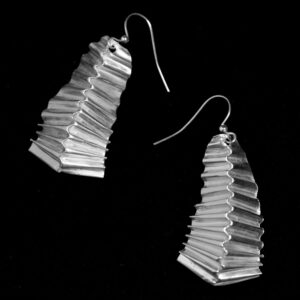 Fold-Forming with Brenda Gregory
Mondays, 6 classes
6pm-9pm
Skill Level: Beginners-Intermediate
Offered for:
Winter Session 2 (Feb 22, March 1, 8, 15, 22, 29)
Summer Session (July 19, 26, Aug 2, 9, 16, 23)
A good class option for those who have completed Beginning Jewelry Fabrication 1 or beyond.
In the late 1980's, goldsmith Charles Lewton-Brain developed a metal-smithing technique known as fold-forming. This exciting technique allows you to manipulate, fold and hammer thin sheets of metal into fabulous new 3 dimensional shapes and organic forms.
Techniques covered in this class include:
– Line folds & T-folds
– Scored folds
– Hammering technique
– Fold forming with a rolling mill
– Creating wavy spines
– Leaf forms, Star folds & Rueger folds
– Tapered tubes
… and much more!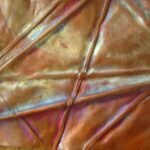 Cost :
$180
$35 payable to instructor includes all materials



To register by phone, please call the Morean Arts Center at 727.822.7872
PARKING DISCLAIMER: Please note that the Morean Arts Center is located in a rapidly developing portion of downtown St Petersburg, FL. Parking in our two designated lots is limited and cannot be guaranteed. You may have to park your car up to several blocks away in a 2-or-3 hour parking spot. Our instructors are aware of the possibility that you may have to excuse yourself from class to move your car once your parking time has expired. The Morean Arts Center is not responsible for parking tickets nor will refunds be issued on the basis of having to park your car outside of our designated lots.