Fun with Film – Photography Walk & Talk with Lance Rothstein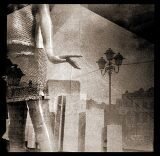 Saturdays
10:00AM – 12:00PM
Offered:
Fall Session 2 (Oct 30, Nov 6, 13, 20, 27, Dec 4)
Alternate Darkroom time Included!
Loaner Film Cameras Available every week!
A Saturday morning class where both Film Photography enthusiasts and newcomers alike can get together in a relatively safe, outdoor environment to experiment and explore the joys and challenges of Film Photography, but also have individual instruction and darkroom time.
Instructor Lance Rothstein will bring five or ten different vintage film cameras to each session and students can borrow one for the photo walk and/or for the week. Of course, students are welcome to use their own cameras if they prefer.
As we go out on our weekly photo walk, you will get instruction and advice on how to use the camera and/or how to take advantage of the camera, lens, film, and surroundings to make interesting images.
To meet the challenges of being creative in the time of Covid 19, Each week will consist of TWO possible sessions for each student.
PART ONE: On Saturday mornings we will meet as a small group either just outside the Morean at a café, or at another pre-determined location in Downtown St. Pete. Masks will be required when we gather together to talk, but not when we're on photo walks and social distancing.
Possible Photo Walk sites include: Automobile Junkyard, New St Pete Pier, Vinoy Park, Mirror Lake Park, Demens Landing, etc… (suggestions welcome.)
PART TWO: Each student can arrange EITHER an additional Individual One Hour session with the instructor to introduce or review camera and/or darkroom techniques, OR an Open Darkroom Session where the student can work alone (or with instructor) for several hours in the Morean Darkroom to develop their film or use the enlargers to make prints. These individual sessions can be scheduled each week between the student and instructor for a time that fits both schedules.
Non-Members – $242
Members – $192
Veterans – FREE (pre-registration required; please call 727.822.7872 or email [email protected] to register)
Sign up for a membership HERE, and receive $50 off
Please contact instructor Lance Rothstein [email protected] if you have any questions about this class.