Photographic Portraiture
with Chuck Vosburgh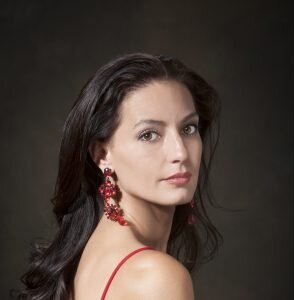 Wednesdays, 6 classes
7pm – 9:30pm
Skill Level: Intermediate/Advanced
Offered for:
Winter Session 1 (Jan 11, 18, 25, Feb 1, 8, 15)
Winter Session 2 (March 1, 8, 15, 22, 29, April 5)
Spring Session (April 19, 26, May 3, 10, 17, 24)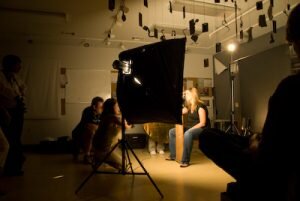 This hands-on class covers all aspects of studio lighting. Students will learn the practical applications of photographic lighting and develop an understanding of light and how it works. We also explore photographic lighting as a form of creative expression that can transform an ordinary photograph into something special, using light, color, and composition combined to make visually stunning images. This course will allow you to work with professional lighting equipment, including stobes, softboxes, reflectors, and grids, to name a few.
What You'll Learn:
The mechanics of of lighting
Studio and equipment safety
Types of equipment
Working with continuous lighting
Photographic still life
Working with strobes
Lighting styles and set-up
How to get consistent results
How to get perfect color
Working with models
Posing
Choosing your equipment
Studio workflow
And a whole lot more!
Who Should Attend?
Any photographer that wants to take their photography to the next level using minimal equipment. All skill levels are welcome. If you know how to set your camera to manual mode and adjust aperture (f-stop) and shutter speed, this class is for you.
Pre-requisite: Bring your camera. A camera with manual mode and hot shoe connection is required. If you have a DSLR and want to learn how to do pro-level work, this class is for you!
Questions? Call Chuck at 727.743.1740 or email [email protected]
Non-Members: $250
Members: $250
Chuck Vosburgh
Certified Professional Photographer, Adobe Certified Expert, Adobe Certified Business Partner, Comp TIA Certified Technical Trainer+