Master Artist Photography Workshop: Street Life with Jon Kral
 February 25-28, 2016
Discover the ebb and flow of life in this ever-changing city of St Petersburg.
In this 3 ½ day intensive workshop you will explore the diverse and vibrant life of the streets of St Pete, Ybor City and others.
Street photography is an art form that features the human condition within public places. Framing and timing are key aspects of the craft, with the aim of creating images at a decisive or poignant moment. We will discuss light, gesture, storytelling, and more. There will be photography and critique – our small group allows us to give intimate attention and personal feedback to each person. The structure will be guided, we will have discussions and there is time to shoot alone or stay with group. This is an advanced class and you should command of you camera.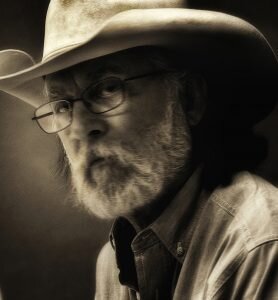 Jon Kral (1946-) was raised on the edge of cattle country in Ft. Pierce, FL.
He developed a love for the land and its heritage, which led him to begin seriously documenting it in 1983. That work eventually became his first book, CRACKER; FLORIDA'S ENDURING COWBOYS (out of print). Already a photojournalist on the international scene, Kral chased down Saddam's SCUD missiles during the (first) Gulf War and dodged stones and rubber bullets during the Intifada in Jerusalem and the West Bank. His documentation of the inhumane prison conditions in Caracas, Venezuela led to the closing of one maximum-security facility and earned him a Pulitzer Prize finalist ranking. His work infiltrating and documenting youth gangs in the South yielded him the respected Robert F. Kennedy Award.
Kral recently retired from the newspaper business, an award-winning 32-year veteran street shooter, five-time Pulitzer nominee, with 17 years at The Miami Herald, to focus on his freelance career. Kral lives in Boone, North Carolina. Kralphoto.com
Tuition:
Member: $510
Non-Member: $525
February 25-28, 2016:
Thursday: 6-9 PM
Friday-Saturday-Sunday: 9:30am-5pm (with possible additional nighttime shooting)
Travel, meals and lodging are on your own.
Limit to 10 students
SOLD OUT
To be added to the wait list, please call Beth Reynolds at 727-822-7872 ext 2133