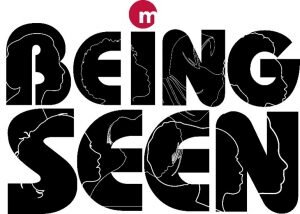 Everyone wants to "be seen," to feel like we are heard, understood and acknowledged. Portrait photography serves as a window on the self or another person, drawing attention to what might otherwise be overlooked, and recognizing the full spectrum of emotions, contours and characteristics that make up a human face. "BEING SEEN" celebrates the genre of the photographic portrait, whether it's a selfie, a candid, or a composed studio shot. This juried exhibition was open to any photographer living in the US, and we received nearly 250 entries. Our juror, Gregory Heisler, narrowed it down to 32 works by 26 artists from 13 states.
Juror's Statement
"You have before you an exceptionally strong group of portraits; they are as unique as the artists who made them. Yet there are almost four distinct shows, within which the images seem to exhibit a common approach and intention. "There is a group of photographs whose authors are highly perceptive observers of humanity, who find their frame and capture a moment, a gesture, a found geometry. Next, we have performative images in which the subject engages us; in fact, it appears that some of them are self-portraits we are invited to decipher. In another group, we are not allowed in; the subject is withholding something private. And finally, we are presented with people who are not only being seen; we, as viewers, are being seen by them. "What all the images share, though, is a deep love of the humanity of their subjects, who may be passive and unaware of the photographer, performing for the photographer (and us), collaborating with the photographer yet remaining partially hidden, or portraits (possibly self-portraits) where the subject is not only being seen, but is seeing us as well."
 About the Juror
It has been said that photographer and educator Gregory Heisler possesses "the eye of an artist, the mind of a scientist and the heart of a journalist." Heisler is perhaps best known for his more than 70 cover portraits for
Time
magazine, but his iconic portraits and innovative visual essays have graced the covers and pages of many other magazines, including
Life, Esquire, Fortune, GQ, Geo, Sports Illustrated, ESPN
and
The New York Times Magazine
. He also has photographed major advertising campaigns for such clients as American Express, Dewar's, Ford, Guinness, Merrill Lynch, Nike, Pfizer, Reebok and United Technologies. His private portrait commissions include a lithographic print of New York Mayor Ed Koch, which was the first photographic portrait for City Hall in New York City. He is the recipient of the Alfred Eisenstaedt Award and the Leica Medal of Excellence, and he has been profiled in
American Photo, Communication Arts, Esquire, LIFE
and numerous other industry publications. An internationally sought-after speaker and educator, he is the author of
Gregory Heisler: 50 Portraits.
The Chinese edition of his book was published in 2017.