'FAMILY PATTERNS: JAEGER FAMILY' EXHIBITION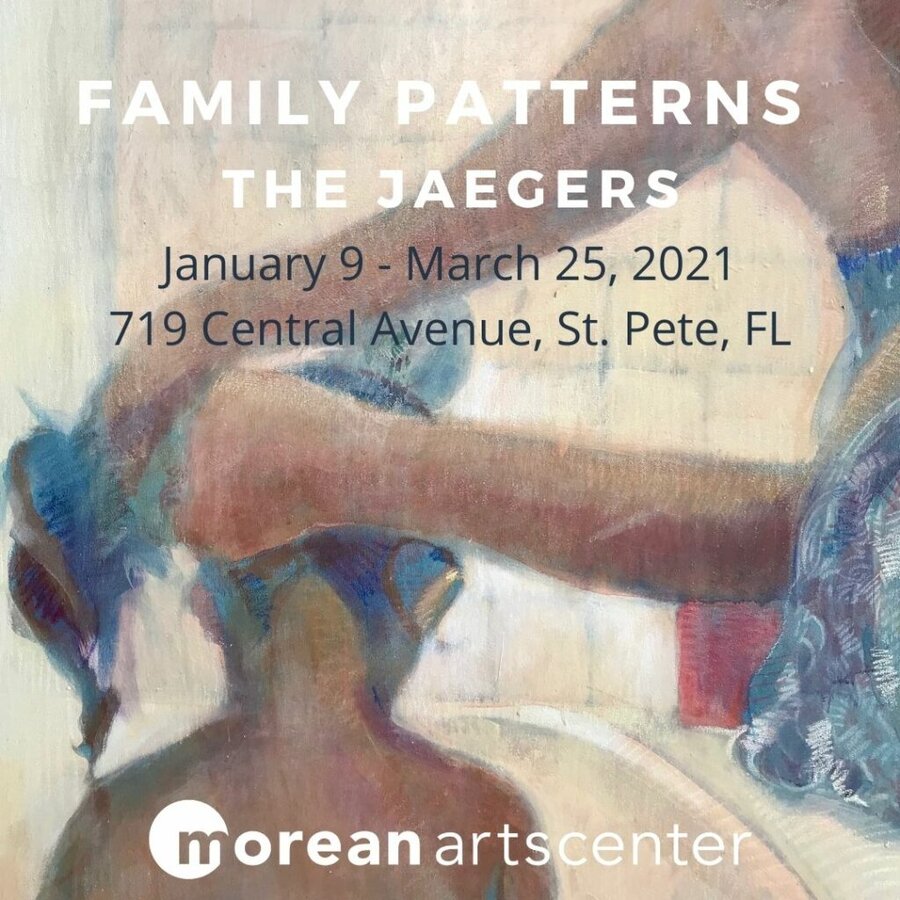 Family Patterns: Tim Jaeger, Cassia Kite Jaeger + Kids
This is today's reality: Family is a complicated entanglement of people.
Throw a little paint into the mix, and you get a symphony of creativity, color and (sometimes) chaos in there, too.
Acclaimed artists Tim Jaeger and Cassia Kite-Jaeger are well-known in our region, with robust studio, curatorial and teaching practices. Their two young children, Jett and Nina, can't help but be caught up in all that energy. This multidimensional exhibition gives us a glimpse into how one artistic family works; whether it's a painting collaboration between mom Cassia and daughter Nina, or dad Tim capturing a tender moment between family members on canvas.
Featuring painting, print making, video, sculpture, and drawing, this powerful intergenerational juxtaposition of work provides not only comparisons and contrasts but also demonstrates that familial relationships continue to provide a rich source of artistic material.
About the Artists
Raised in Paducah, Kentucky, Tim Jaeger earned his BFA from the Ringling College of Art and Design in Sarasota. For the last twenty years, he has maintained his studio in Sarasota. He has participated in numerous solo and group exhibitions across the country, and has received several awards and grants for his paintings, which can be found in numerous public and private collections. In addition to his studio practice, Jaeger is also the Director and Chief Curator of Galleries + Exhibitions at Ringling College of Art + Design, a long-time art instructor, husband to artist, Cassia Kite, and father of two.
Cassia Kite is an interdisciplinary artist who created Soundstitching, a multimedia project that transforms color from a hand-stitched image into a musical composition that can be interpreted by a musician and/or performance artist. Kite's work was premiered at the KANEKO in Omaha, Nebraska in July of 2017 and she has been featured as an experimental composer and visual artist in music festivals, museums and universities. Hailing from Auburn, Nebraska, Kite earned a BFA in painting and sculpture, and a BS in Art Education from Northwest Missouri State University. She completed her M.Ed. in Curriculum and Instruction from the University of Florida in 2010. Currently, she is a Visual Art Instructor in the fine arts program at IMG Academy in Bradenton and resides in Sarasota.
Morean Arts Center/Glass Studio:
719 Central Avenue
Chihuly Collection:
720 Central Avenue
Morean Center for Clay:
420 22nd Street South
727-822-7872