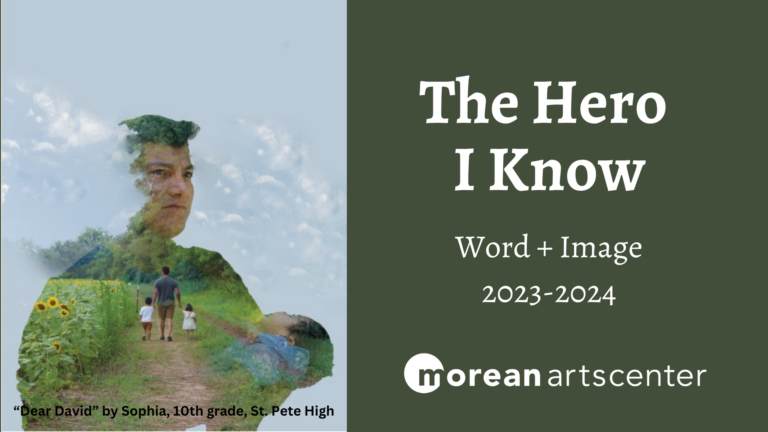 Educating children about the arts, and offering them access to gallery and exhibition space, has always been a key component of our mission at the Morean Arts Center.
Since 1997, the Morean has worked with Pinellas County schools to create Word + Image: Arts and Education Partnership. The Morean hosts four of these juried exhibitions each year, including work from students at the elementary, middle and high school levels.
Each year, students are challenged to create works of art based on a particular theme, and to incorporate a written statement within the piece.
This year's theme is THE HERO I KNOW, and students were given the following prompt: "Who is your personal hero? Your hero doesn't have to be rich, famous, or have 'super-human' powers. Your hero might know you, too – and live in your neighborhood. How have they changed your life through their words or actions? Who has impacted or inspired you personally?"
Limited only by their imaginations, these children's creations are sometimes hilarious, often heartfelt, and always extraordinary.
WORD + IMAGE SCHEDULE FOR  2023 – 2024:
October 28 – December 2, 2023: High School Exhibition
December 9, 2023 – January 20, 2024: Middle School Exhibition
January 27 – March 16, 2024: Elementary School Exhibition (N-W)
March 23 – May 4, 2024: Elementary School Exhibition (A-M)
Thank you to our sponsors!
Founding Sponsor: The Hough Family Foundation
 Pinellas Community Foundation's Janet A. Huntley Music and Arts Public Education Fund