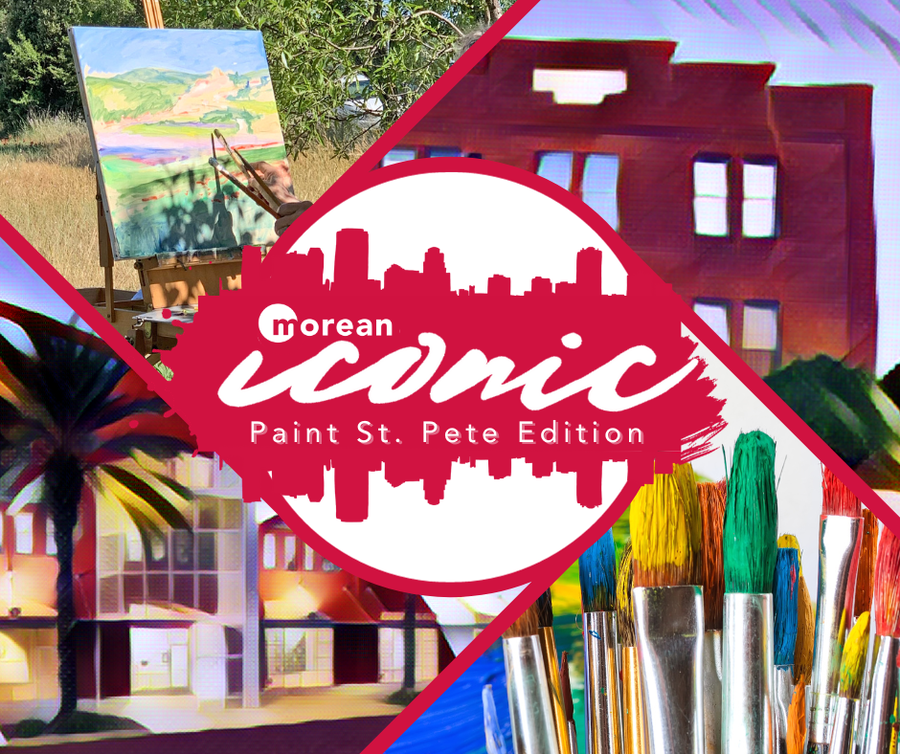 Saturday, February 24th, 20247-10pm
Morean Center for Clay
420 22nd Street South

Join us for the year's most artistic event! The Morean Arts Center, a beloved St. Pete institution since 1917, is back to celebrate and support our vibrant local creative community. This dazzling fundraiser is our way of fostering a deeper connection between people and the world of art.
Introducing "Iconic: Paint St. Pete Edition," a thrilling event where our city's talented artists engage in a one-day battle of the brushes. Get ready to witness the mesmerizing plein air paintings unfold before your eyes during the day at several iconic St. Pete locations, then attend the evening event to view the final masterpieces, bid on your favorites, and cast your vote for the most captivating artist in the People's Choice awards as the evening draws to a close.
Your Iconic experience wouldn't be complete without indulging in exquisitely crafted cocktails and savoring delectable cuisine from some of St. Pete's most iconic food vendors. Capture the glamour of the moment on our red carpet, peruse the finished plein air paintings up for auction, and watch live art making in action. And don't miss out on participating in our engaging art activities to showcase your own creative talents.
Join us for an unforgettable evening celebrating art, talent, and creativity.
$150/Morean Member
$175/Not-yet Member