Saturday, November 11
7:00 - 9:30 PM
Doors open at 6:30pm
Show starts at 7:00pm
$55 non-members
Members save 10% off tickets
Take the enchantment of glass blowing and then amp it up to level 11…Glass blowing after dark is a whole new take on the already actioned-pack art process, and it is one not to miss.
Back-lit by nothing more than a fiery hot kiln and our performers' molten glass creations, Night Blow creates a spotlight on the heartbeat of glass-blowing, backed with synchronized music choreographed by the evening's DJ.
We've got a Veterans Day Weekend show for you featuring not only molten majesty, but delicious drinks and hefty
hors d'oeuvres.
Tickets are on sale now and the capacity is limited, so don't wait until the last minute to join the fun!
Location: 714 1st Ave N, Saint Petersburg, FL 33701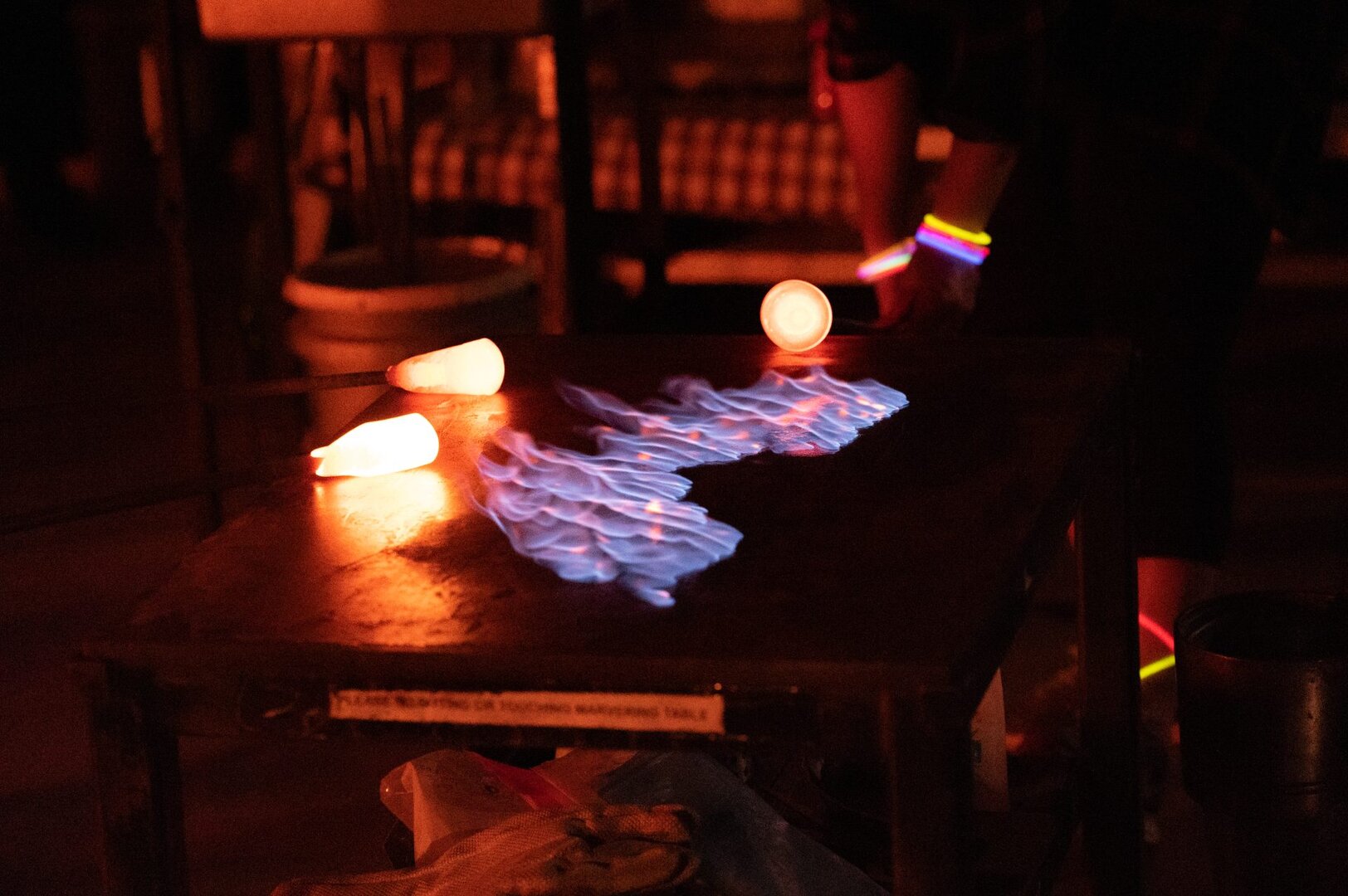 NOTE: This event is a performance experience and not a hands-on workshop.
That said, we've got incredible workshop opportunities to try glass blowing for yourself.
Check out the Morean Glass Studio Class schedule below!
For more information, click the button below.