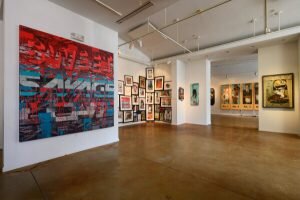 Connecting People with Art
Thank you for your supporting the Morean Art Center. Your contribution allows us to continue our mission of connecting people with art through community-oriented art and art education. 
Donations of any size to the Morean Annual Fund have a huge impact and allow us to provide MORE art, MORE creativity, MORE engagement and MORE impact. 
We cannot do this without you so please support the Morean today
To mail your contribution, send to:
Development Department
Morean Arts Center
719 Central Avenue
St. Petersburg, FL 33701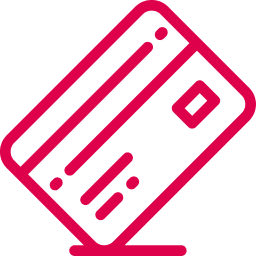 Electronic Fund Transfers (EFT)
You can choose to support the Morean Arts Center through automatic monthly transfers from your checking or savings account. You choose the amount, dates and duration of the deductions!
To get started, click here to download the printable EFT Authorization Form. Complete the form and mail, along with a voided check, to the address provided on the form.

Stocks, bonds, and mutual funds that you have owned for more than one year and that have increased in value can be a substantial gift, with a low net cost to you. You receive a charitable deduction for the donation, which is based on the stock's fair-market value on the date of the gift.
In addition, you avoid the federal Capital Gains Tax that would otherwise be owed on a sale of the asset. If the stock is worth less than you paid for it, it might be advantageous for you to consider selling it and using the cash proceeds to make a charitable gift. The amount of the gift can be a tax deduction, and the loss created by the sale may be used as a deduction from other taxable income.
The simplest way to donate stock to is through your broker. Your broker can transfer your stock to the Morean Arts Center using the following information:
DTC:0235
Account #304-33725
Contacts: Julie Fisher, 727-825-7726
Address Info: 100 Second Ave. S., Suite 800, St. Petersburg, Fl 33701
E-mail: [email protected]

Tax-Free Charitable IRA Gifts:
Benefits for You and the Morean Arts Center
A special donation opportunity is available for individuals age 70½ years or older who can make tax-free gifts totaling up to $100,000 per calendar year directly from their IRA to the Morean Arts Center and other qualified public charities.
This giving vehicle is particularly beneficial for donors who may not need their annual required minimum distribution or who want to make a larger tax-free charitable gift from an IRA. By directing your gift directly to the Morean Arts Center, you do not report the IRA distribution as income. This is particularly useful if you do not itemize your deductions. As with other gifts, you can designate the purpose for which the gift is to be used.
To make a tax-free charitable IRA gift:
• You must be 70½ years of age or older when the distribution is made.
• The transfer must go directly from your IRA to the Morean Arts Center
• You may make tax-free transfers from your IRA to a charity or charities totaling up to $100,000 each calendar year. If you are married, your spouse may also be eligible to make such gifts up to $100,000 from his/her IRA.
• A charitable rollover gift from your IRA will count toward your minimum distribution requirement.
Gifts from an IRA may only be used to make an outright gift to a qualified public charity, such as the Morean Arts Center. Tax-free charitable IRA gifts cannot be used to fund a gift annuity, charitable remainder trust, a donor advised fund, or a private foundation.
As a reminder, please consult your tax and legal advisors before making a charitable gift.

By including the Morean in your estate plans, you are ensuring that Morean will be able to continue to build upon the strength of its education programs and the Chihuly Collection and remain the premier arts facility of its kind. So that we can recognize you, please notify us that your will or life income arrangement provides for the Morean Arts Center.
Your gift to the Morean accomplishes more than support of our high-quality class and programming. It helps further our mission to push artists to achieve mastery, to stretch the boundaries of existing art, and to reach new levels of cultural expression. In short, contributions to the arts help ensure the continued vitality of the arts in our communities and in our society as a whole. Without donors like you, we would not be able to provide the exceptional programs that we do today.
How to remember our organization in your estate plan
Please speak to your financial professional or attorney. Three of the most popular forms bequests can take are:
A fixed amount of money or a designated property: "I give to Arts Center Association dba Morean Arts Center located in St. Petersburg, FL – 59-6163303, $_________ (or describe the real or personal property, including exact location.)
A percentage of the estate: "I give to Arts Center Association, Inc – dba, Morean Arts Center located in St. Petersburg, FL – 59-6163303 ________% of my estate."
A residual bequest: "I give all the residue of my estate, including real and personal property, to Arts Center Association dba Morean Arts Center located in St. Petersburg, FL – 59-6163303.

The Morean welcomes corporate partnerships in the support of its educational mission to offer the highest quality art education and experience to all our students. Corporate contributions can assist in meeting our operating costs, bringing quality exhibitions for student and public enrichment, attracting the best students through scholarship donations, or by supporting one of the Morean's signature events. Corporate involvement and support of the Morean offers a visible distinction that emphasizes a priority to arts and community enhancement. We encourage your company to play a vital role by partnering with the Morean Arts Center.

Making the most out of your gift to the Morean Arts Center is easy to do by checking with your Human Resources Department to see if your employer offers a Matching Gift. If so, request a matching gift form from them and send it with your check. Most of these programs match contributions dollar for dollar, and some will even double or triple the amount of your gift!
Mail Your Filled-Out Matching Gift Form and Your Check to:
Morean Arts Center
719 Central Avenue
St. Petersburg, FL 33701
Matching Gift Company List
The Arts Center Association, Inc. DBA Morean Arts Center is a 501(c)(3) tax-exempt organization soliciting tax-deductible private contributions for the benefit of the organization. The Arts Center Association, Inc. DBA Morean Arts Center is registered to solicit charitable contributions with the appropriate governing authority in the state of Florida.
AmazonSmile is a simple and automatic way for you to support the Morean Art Center every time you shop, at no cost to you. When you shop at smile.amazon.com, you'll find the exact same low prices, vast selection and convenient shopping experience as Amazon.com, with the added bonus that Amazon will donate a portion of the purchase price to the Morean Arts Center!
Tens of millions of products on AmazonSmile are eligible for donations. The AmazonSmile Foundation will donate 0.5% of the purchase price from your eligible AmazonSmile purchases.
Get Started! To shop at AmazonSmile simply go to smile.amazon.com from the web browser on your computer or mobile device. In the box marked "Pick your own charitable organization" enter Arts Center Association, Inc. Click on search and then click on Arts Center Association, Inc. Drag the Amazon.Smile box from the pop up window to your bookmarks or favorites bar to make it even easier to return and start your shopping at AmazonSmile.

To learn how you can support the Morean Arts Center, please contact [email protected] or 727.822.7872 ext.2120
A COPY OF THE OFFICIAL REGISTRATION AND FINANCIAL INFORMATION FOR ARTS CENTER ASSOCIATION , INC. MAY BE OBTAINED FROM THE DIVISION OF CONSUMER SERVICES BY CALLING TOLL-FREE (800-435-7352) WITHIN THE STATE OR BY VISITING WWW.FLORIDACONSUMERHELP.COM. REGISTRATION DOES NOT IMPLY ENDORSEMENT, APPROVAL OR RECOMMENDATION BY THE STATE.